Let us take you on a guide on how to use Pinterest for business. If you read Pinterest has 200 million people each month, better get yourself updated. Now, there are 300 million users on Pinterest every month.  
That's approximately 40% YoY growth since 2010. Another interesting thing is, that the ratio between men and women Pinterest users, which is 3 to 7 is getting narrower as the platform sees 50% growth in male users.
Although the growth of the platform isn't as exponential as others, the population on this platform has been increasing slowly and steadily. Compared to other social networks, Pinterest has shown a better potential to market products and get customers.
See for yourself:
77% of the platform users have found a new brand or product here
98% of the users have tried something new they had found on the platform
84% of the Pinterest users go to the platform when they want to buy something and they're looking for ideas
Awesome conversion percentage, isn't it?
These statistics are quite powerful indicators of why businesses should utilize Pinterest if they really want to expand their audience.
If you've not explored it yet, brace yourself for a brief introduction to Pinterest for Business and learn how you can use its potential to multiply your audience.
The Basics of Pinterest For Business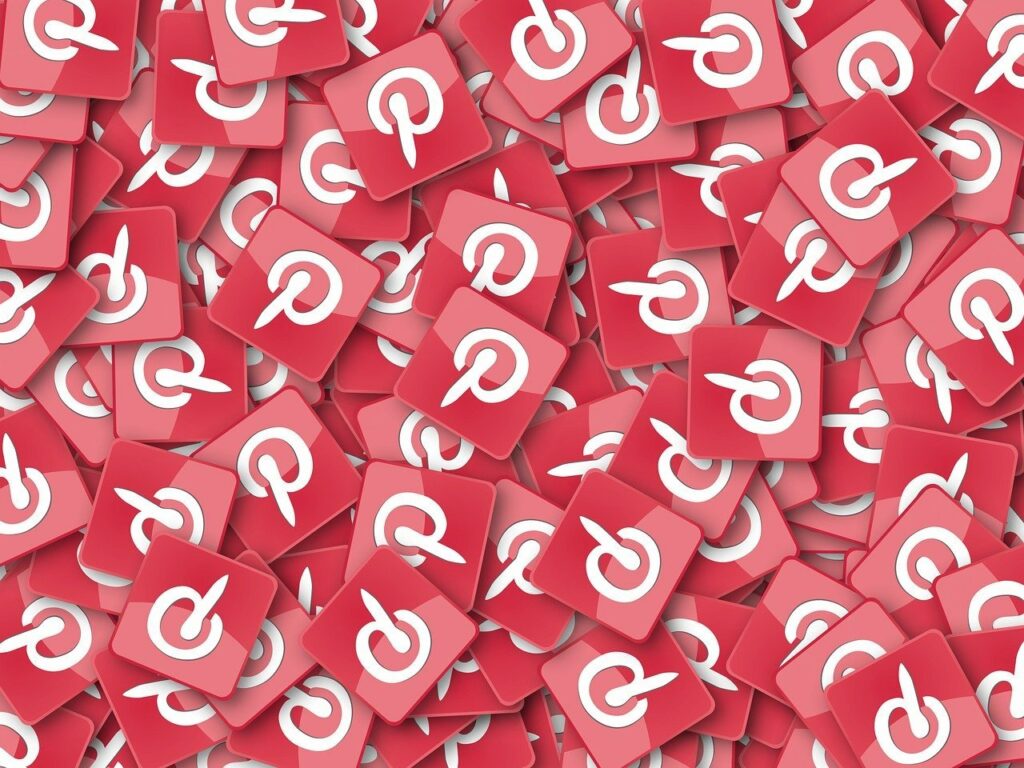 As most of us know, Pinterest is a highly addictive platform, thanks to the winning formula that comprises the four basic features:
Pinterest Search
The key to using Pinterest to its full potential is by thinking of it as a search engine for images. So, do your best to make sure that if someone searches for products similar to yours, your product's image should appear on the first page. The key is to write search-friendly captions for your images.
FYI: Just like Google, Pinterest also helps users by suggesting keywords to narrow down their search.
Pins
Those highly quality images you see on Pinterest are known as 'Pins'. Pins can be created with or without the website link you want the users to visit. However, linking the pin back to the source website is a great way to invite Pinterest visitors.
How you can post pins on Pinterest? Pretty easy!
While exploring boards and topics, you can save interesting pins on the relevant board. Choose the board from the menu that showcases all the boards you have created, and save the pin right there.
You can save the interesting image you found anywhere on the internet, to your Pinterest board. But first, you have to download the browser button that'll help you create pins from those images. All you need is to click the "P" on the toolbar. Sometimes, the image also invites you to "Pin it" as you hover over it.
Another way of creating a pin is by using an image saved on your computer. Simply upload the image on Pinterest, pick a board, and save it. Don't forget to write an attention-grabbing description of the image.
Feeds
Pinterest is a great source to get new and inspirational ideas. Based on the interest of the users, Pinterest offers three types of feeds to browse pins and find what you're looking for:
Home feed – The collection of pins saved by the people, boards, and topics you follow will appear in your home feed. This section also includes your recent activity and the pins inspired by your boards. The home feed is personalized to your behavior and taste. So, you're always going to get the content based on your interest.
Explore feed – Besides home feeds, you can also explore popular pins and trending topics, similar to Instagram's explore page. If you have the desktop version, tap on the top-right corner to get to the page. Mobile users will tap on the compass icon appearing at the bottom of the app screen.  
Following feed – Similar to Facebook, Pinterest lets you follow other people's accounts, boards, and topics. In order to find out the posts from those accounts, click on the "Following" tab available on the navigation bar on top. Whereas, the Pinterest app features this icon at the bottom of the screen.
Boards
You save your "pins" on a specific Pinterest Board. Here, you need to be well-organized with Pins. Give users a good navigation experience as they explore your board collection. These boards will serve as topic areas for your audience, and your job is to provide them with the relevant information and encourage them to keep browsing for more.
Pinterest For Business – 'STRATEGIES'
Besides the MUST-HAVE element, "Beautiful, Appealing and Engaging Pins", the following are the strategies you don't want to avoid to get the maximum out of your Pinterest for a Business account:
The Website should be "Pinnable"
You can do that by including the Pinterest "Save" button on your website. In this way, your business will be discovered quite easily on Pinterest. When your website visitor sees something interesting and wants to save it to his Pinterest account, the "Save" button will make it absolutely easy to do so. The best part is, that other people on Pinterest can see those images and they'll visit your website.
Enable Rich Pins for Your Account
There are four types of rich pins; Product pins, Article pins, Recipe pins, and App pins; each with its own unique features to get the maximum information about the image. Rich pins let you add additional information from your website. To create/enable rich pins, you may want to contact your website developer.
Search-Friendly Caption is a Must-Have
As said earlier, Pinterest is a "Search Engine of Images", making the most of the space available below the image. Analyze the keywords related to your business and find the relevant products to relate to.
Utilize Promoted Pins to Create Ads
'Promoted Pins' is arguably the easiest and the best way to get your stuff to the target audience. In fact, more than 60% of Pinterest Users purchase a product (accompanied by the content) that appears on their feeds.
Create Awesome Aesthetics
You can show off the true brand personality with the help of cohesive aesthetics. Your Pinterest account should have a consistent theme and all the boards should be well-synched with it.
Start by creating beautiful board covers. You can use Canva to create attention-grabbing covers.
Pay attention to the titles and captions.
Be specific about the choice of words, font style, color, and other elements.
Have a Regular Pinning Schedule
A regular pinning schedule is absolutely vital to succeed on Pinterest. A regular schedule ensures that your Pinterest for Business accounts stay active. Pinterest schedulers, such as Hootsuite and Tailwind, can help you save an ample amount of time managing your account.
Build a Pinterest Community
To stay active and keep running ahead of the competition you need to build a solid community regardless of the social network you're utilizing. As said, Pinterest is all about sparking inspiration, sharing ideas, and building conversations with your followers, you need to encourage them to stay connected. For this purpose, you may want to pin every day, follow other accounts, create a group board to let your followers pin posts, and build a community.
Track Performance
Learn what's working and where you need to change your strategy by looking at your Pinterest Analytics. Pinterest for Business offers its account holders access to analytics related to their respective profiles. It lets you view the impressions that your pins get every month, the website traffic you're getting, and most importantly, the content's performance.
Pinterest For Business – Conclusion
With so much to offer to businesses worldwide, Pinterest has become a dominating platform to target and capture the audience and get them to your website in no time. With all the fundamentals discussed in this post, you should start using this channel to expand your reach and maximize your revenues this year!