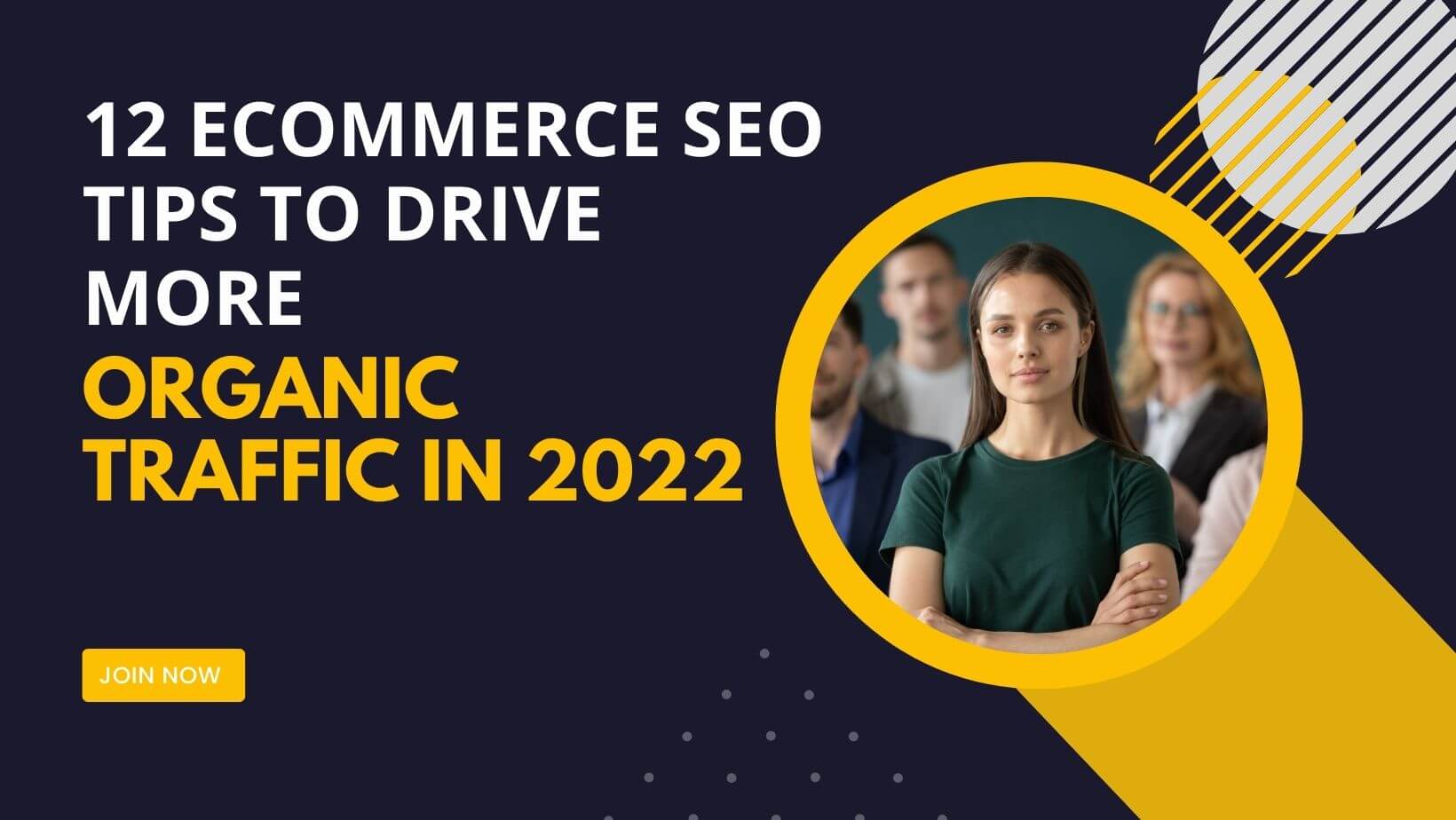 Want to build an eCommerce empire? Get your website optimized today!
Opening an eCommerce store is a great way to earn a high income. However, ensuring that the audience can find you is indispensable to increasing sales of products and services online. A well-designed website, the best products, and low prices cannot bring buyers to your website; achieving a higher ranking on search engines is indispensable to getting more traffic. Here is where search engine optimization comes into the picture. It is the process of optimizing the website per the guidelines of popular search engines like Google, Yahoo, and Bing.
SEO is divided into two subparts; on-page SEO and off-page SEO. Generally, eCommerce SEO experts do a page in one or two days as it is related to fixing website errors, while off-page SEO is a long process involving backlinking, content creation, etc. Both are equally important to increase a site's ranking on search engine results pages.
Getting your store on the first page of Google can make a huge difference in your profits and sales. According to the reports, the click-through rate for websites on the 1st page of SERP is 10 times higher than sites on the 2nd page. This simply implies; The higher you rank, the better the sales. SEO is a great way to improve the visibility of your eCommerce store on the internet without putting a huge amount of money at risk.
Consulting an eCommerce digital marketing expert is vital if you also want to get your online shop in front of new shoppers. They will suggest the best possible strategy to optimize your site. However, knowing the latest search engine SEO updates is pivotal if you plan to do SEO yourself.
This article will discuss 12 SEO tips to skyrocket organic traffic and sales on your website. After reading up to the end, you can beat the fierce competition.
Find Effective & Important keywords.
First, find the most effective keywords to start with your SEO plan. These are the phrases that the audience searches on Google or any other search engine. You can make a long list of keywords for SEO purposes. But, it would be better to keep the list concise as it's pretty impossible to optimize so many keywords efficiently. In the case of eCommerce SEO, it would be best to target a maximum of two keywords for each product or category page. Also, don't miss seeing search volume and competition among keywords before finalizing them. Several tools like Google Keyword planner, SEO Site Checkup, and Ahref effectively find the best keywords for eCommerce SEO.
Pay Attention To The Product Description
In addition to price, title, and image, your product should also contain a detailed description– this will help search engines and shoppers understand what the page is about. Also, consider their demographics to craft snippets that convert. Think like a customer before writing the description.
While writing the description, naturally use keywords– it shouldn't look like forceful stuffing.
For instance, the keyword inserted in this text does not look natural:
We sell premium dark chocolate. Our dark chocolates are made with high-quality cocoa. If you are interested in shopping for our dark chocolate, click the link below.
Instead of the above text, you can write:
Our dark chocolate is perfect for those looking for rich and authentic taste. It is made with the most delicate cocoa powder and delicious raspberry jam.
This description looks natural and attracts customers to buy your chocolate bar.
Don't Use Duplicate Content.
Google has clarified that duplicate content is one of the most common reasons for penalties. The search engine will consider your website spam if you use duplicate content, so you must avoid this at all costs. If you have an affiliate program, ensure each page on your site doesn't contain the same information as any other page. For example, if there's an article about a product you sell, make sure there's no mention of other products or services in the body of the article.
Keep URL Structure Simple
The URL structure of your website is essential when it comes to SEO. While having a long domain name may seem like a good idea, Google frowns upon it because it increases the time it takes for users to find something on your website and get them to click on it. That's why eCommerce SEO experts keep URLs short and simple so they don't take too long to display. This also helps improve user experience and your store's visibility on the web.
Use Alt text With Images.
Using alt tags with the product or any other images on a website is essential to the website's ranking. Alt tags enable you to write the image description so web crawlers can index them. This will eventually skyrocket the website's position on search engines.
Fix Broken Links
As per the top eCommerce SEO experts, Broken links are a significant roadblock to search engine optimization. Not only do they look bad to Google, but they can also lead to negative SEO (negative SEO is the act of attacking your competitors by posting negative content about them on Google in an attempt to damage their rankings). If you have any broken links on your site, immediately fix them. You can check if any broken links are using online tools that check all links on your page and notify you of any issues.
Improve Your Site's Navigation Structure
Navigation is one of the essential factors in eCommerce SEO, and it's something that you should consider improving year after year. Your navigation structure should be updated regularly to reflect changes in your product line or business strategy.
Use Internal Linking
Internal linking is another essential part of eCommerce SEO. It plays a significant role in helping search engines understand what your products are all about. The more relevant keywords you use, the better your chance of ranking higher for them on search engines like Google, Bing, and Yahoo! Search Marketing.
Use HTTPS
Securing an online store is vital because of several reasons. First, you collect personal information about the buyers whenever they purchase or sign up. Their data must be kept safe to build their trust; otherwise, they move to any other eCommerce store. Secondly, HTTPS is one of the indispensable factors from an SEO perspective. Google has announced HTTPS as an important factor in ranking a website on top of its search results. Many famous and quality eCommerce shops have already shifted to HTTPS. It's quite an essential tip but is very effective in boosting SEO results.
Increase Loading Speed Of Website
Another critical factor that increases your eCommerce site's ranking on Google is loading speed. Yes, you need to pay attention to the speed of each page. Good page speed is quite effective for connecting shoppers who look for the products as quickly as possible.
According to the research, a user spends around 10-20 seconds on any website. Therefore, it is crucial to crafting a website that can load quickly. You need to decrease image file size and minimize CSS and Javascript.
Optimize Your Ecommerce Store For Mobile
Considering the increasing number of mobile users, Google declared mobile optimization as an important ranking factor. Mobile-friendly e-commerce stores are seen at the top of SERP. To accomplish this, you should design a website that looks fantastic on a mobile screen and is easy to navigate. All images and videos must be optimized, and invasive pop-ups and ads should be eliminated. Also, loading less and more concise content can skyrocket your store's speed.
Blogging Is Imperative
According to eCommerce SEO experts, content is the key to putting your eCommerce on the first page of popular search engines. So, it is pivotal to develop a blog section on your website and post something engaging. Do deep research about what people are looking for and create content accordingly. For good ranking, it is indispensable to post at least 1-2 blogs daily. Also, include targeted keywords in the posts to drive more traffic to your site. But, do not follow lousy keyword stuffing— your content must be perceived as natural to the reader and a search engine. This will surely increase the odds of sales.
The Bottom Line
It's time to get your online eCommerce business up to par by considering the above tips recommended by eCommerce SEO experts.