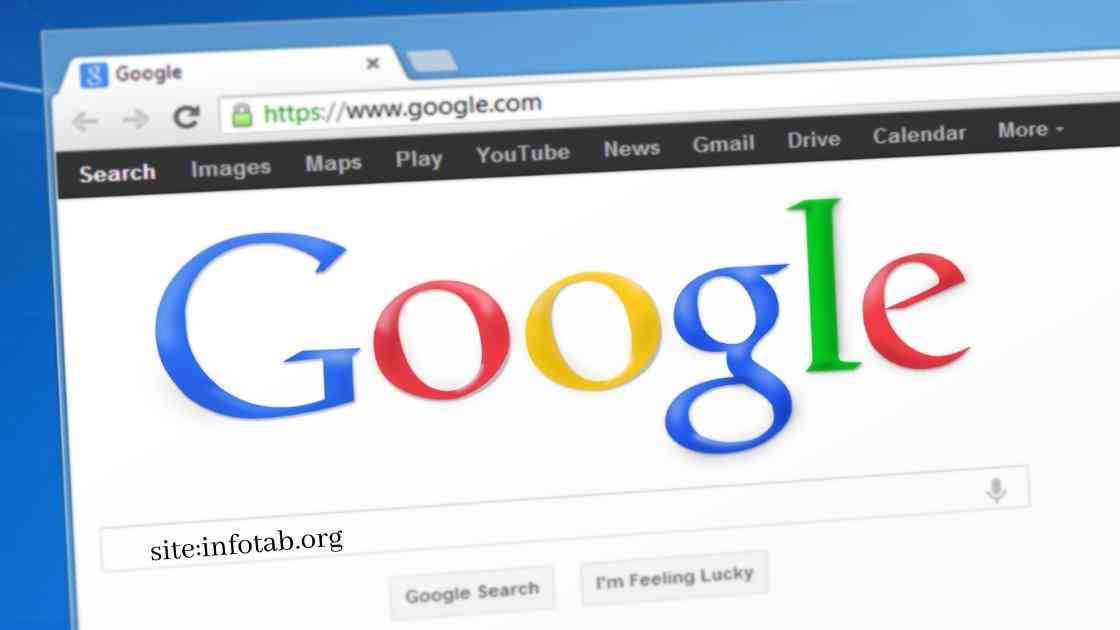 Google is the most popular search engine in the world. It's used by more than 4 billion internet users and it's also the first stop for many people when they are looking to find something on the internet. In order to be indexed and ranked well in Google, you need a sitemap that tells Google where your pages are so it can crawl them. This post will walk you through how to generate or upload a sitemap file, submit it to be crawled, and then monitor your site for ranking updates!
As a small business owner, I know how important it is to have your website indexed in Google. It's an easy process that anyone can do and there are plenty of tutorials out there from various sources.
If you want to see whether your site has been indexed by search engines, go to google and type "site:yoursite.com" in the URL bar and press enter.
What is google index?
Google index means Google has crawled your website and is able to list it on the Google database. The index pages are the site's internal page(s) that are cataloged by the search engine. If your site is not indexed, it will not appear in search results for any keyword or term or even if you search for your website name.
Submit your site in GSC and verify it
create a Google search console (GSC) account and submit your website. Before you can request Google to crawl your website you need to verify the website ownership by adding a code from the GSC control panel to your website. You can even upload an HTML file if you use an FTP client.
Submit Sitemap
For better indexing, submit your sitemap to the Google search console. Once you have added your website, click on the "Sitemap" button and then input your Sitemap URL. And this will help Google crawls to show the number of index pages on their search result. Sitemaps are useful. It basically tells Google where your pages are so it can crawl them.
Inspect URL, Request for crawling
If your website does not get indexed even after submitting the sitemap you might want to add your website in manually adding the website to crawl it. In this case, you need to enter your URL in inspect URL box on top of the page and see if the webpage is crawled or not. If the site is not indexed it will be shown. You can request indexing from the same page.
Create robots.txt and optimize it
Some themes and scripts might prevent your website to get it indexed. If that happens you need to create a robots.txt file and add the exact path of your website with an XML sitemap URL. This is the file that you need to create on your website and almost all the search engines honor the robots.txt file. You can find your robots file by going to yoursite.com/robots.txt
Sample Robots.txt file
User-agent: Googlebot
Disallow: /nogooglebot/

User-agent: *
Allow: /

Sitemap: http://www.example.com/sitemap.xml
Create internal links
It is important to create internal links in your blog or website so that it can be ranked higher on google as well as different search engines. Internal links are the links that point from one page of your website to another page of yoursite.com and they help Google crawl your website.
Search engines crawl your website through the links that are visible on a page and it can be internal or external. If you want Google to access all pages of your website, you must create deep links inside your blog or website.
Build backlinks
Search engines like google and yahoo depend on backlinks to rank your website. It's important that you have good, relevant links pointing back to your website from other sites so that it can be ranked better in search engine results. The more high-quality sites linking to you the higher you will rank on Google. There are a lot of powerful backlinks tools that can help you build thousands of quality backlinks.
For creating quality backlinks for your website, here is a list of some SEO tools that can help you.
1) Ahrefs: You have to enter your website URL and then you will see all the pages which are linked to it. Also, you can find more relevant sites from this tool and most importantly this tool also helps you track them. 
2) Majestic: This is one of the most trusted link-building tools which helps you find backlinks and information about their quality. It's very easy to use this tool and it also tells you how many links should that particular page have for search engines.
3) Semrush: It allows us to know about the links existing on our website by tracking those links and telling us if it is an internal or external link. So, this tool also helps us create quality backlinks for our site.
Share it on social media
It is important that you share your website content on social media so that it spreads like wildfire. There are many ways of sharing the content by using hashtags, Gifs, and infographics. These things can spread virally if they have good quality content.
You can share it on Facebook, Twitter, Pinterest, Tumblr, or any other social network to make it viral. Use social media wisely and post excellent quality content which is helpful for other readers.
Social signal is also a ranking factor in Google, so it will also help you rank higher in Search Engine Result Pages (SERPs).
1. How to make your website more visible on google:
There are many things you need to consider in order to make your website really visible on search result pages.
Search engines like Google, Yahoo, and Bing have an algorithm that decides the rank of a particular webpage. That is why it's important that your content must be unique so that it can get a better ranking.
Once we decide the topic for our blog or website, it's important that we write in detail about that topic. Blogging is not easy as it sounds and you have to keep writing new content on your website almost every day if you want Google to rank your blog or website well.
2. Why do you need a sitemap for Google Index?
Sitemap helps search engines to crawl your website more efficiently. It makes it easier for the crawlers to follow all the links in your blog or website and this will surely help you get better rankings.
This is why every blogger should create a sitemap for his/her blog to submit to Google. You can use the most popular sitemap generator for free like this one: https://www.xml-sitemaps.com/. All you have to do is enter your website URL and it will automatically create a XML sitemap for you. Or if you have a WordPress-based website RankMath SEO plugin or Yoast SEO plugin has these features inbuilt.
3. How to create a sitemap in WordPress ?
In order to create an XML sitemap, you need to install the Yoast SEO plugin or RankMath SEO plugin on your WordPress website. After installing this plugin, go to SEO>Sitemap menu, and then you will see a wizard which will guide you on how to create a sitemap in WordPress.
4. Adding keywords and meta tags to your blog posts :
Search engines use around 200+ ranking factors for ranking websites. One of the most important factors is Meta tags which include titles, file names, descriptions, etc. Meta tag helps search engines to understand your content well and tells them what it is all about. It's like "how you present yourself" in front of a search engine. Keywords are also important for your blog to rank well. You need to make sure you use the right keywords and add them in the title, body, and meta description.
5. Ways to prevent duplicate content from appearing in search results.
There are 2 types of duplicate content that you might want to avoid.
Duplicate Contents from other sites:  This is the most common way for getting duplicate content. You need to make sure that your content is not copied or rewritten from any other site because search engines like Google penalize this practice as it's considered plagiarism.
Duplicate Content from Same Site:   When a user search for a particular topic and the same page comes again in the search result, it is considered as duplicate content. The best way to avoid this problem is by using different headings, subheadings, and meta descriptions. You need to use a canonical URL if you are showing the same content on different URLs for Desktops and mobile etc.
Outsource:
If you still can't get your website indexed or figure out how to get your website indexed, you might want to head to Fiverr and hire a professional to get your site indexed.
Recommended Gig: Index Your Website in Google
If you want more sales, then indexing your website in Google and other search engines is critical.  With the right SEO strategy in place, you can rank higher on SERPs (search engine results pages) and drive a lot of conversions from customers who are searching for what you offer online. Contact our team to learn how we can help grow your business with better marketing strategies that work!