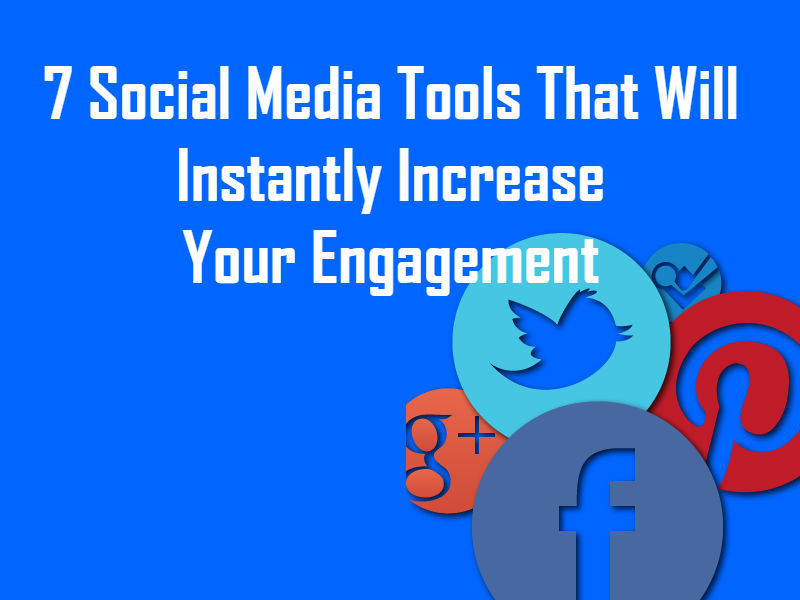 Engagement with your audience is very important, if you don't engage your content will not be delivered to mass audience. Actually, as a blogger or online marketer, you will have to be very active on social media sites for increasing your audience engagement. Because social media plays a major role in increasing your views and engagement from your audience with your website.
You will have to spend a lot of time when you manually run a business and you can't give a lot of time for your contents just sharing on every social media platform one by one.
Thanks to the technology that has made these all very easy. There are various Internet tools you can use nowadays. Which will take care of all the social media managing task and also boost your social media engagement.
All these 7 social media tools which I am going to discuss below will help you in managing your social media accounts and also save a lot of time for you.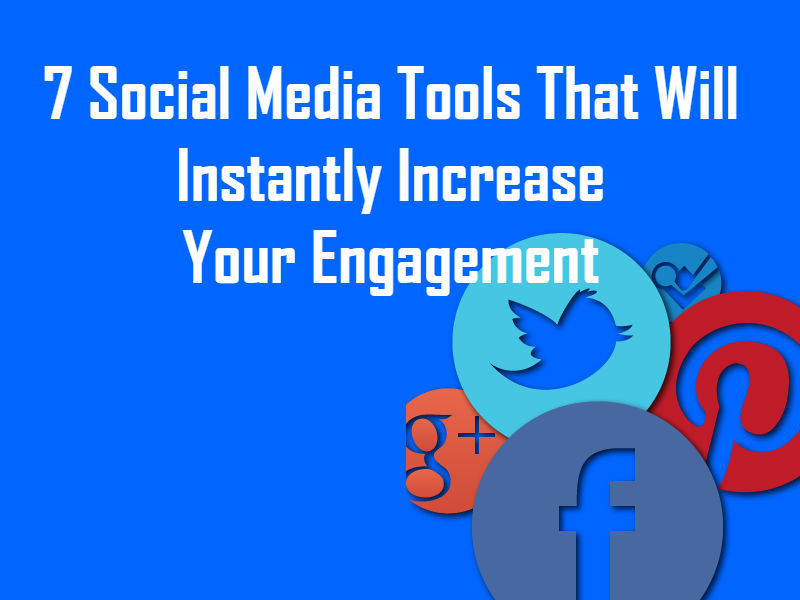 Buffer
If you really want to take your social media campaign to a great height then buffer is going to provide you with the best way to achieve that dream. Buffer allows their users to schedule up to 2000 social media post as per their business plan. You can handle various social media site from this one tool only. You can get all the analysis of activities that are generated by your post.
It also provides you right to grant access up to the 6 members of your team or staff.
The buffer is one of the great social media tools that should be used by every blogger.
How sociable
Being in the business you will always have to keep your eyes on your competitors also
How sociable does this work for you. It tells you the online popularity of a brand gathering information from 32 social networking sites. You can easily compare your brand with other business in your niche and it helps you to know what your competitors are doing.
Adobe spark
Adobe Spark is an audio video & visual graphics creating app for your social media engagement.
It helps you to create the ad which has high CTR. Adobe spark will help you to create stunning images that can help your post go viral. As we all know that as much attractive post as much viral it will be. One of the best part of this software that you can create a perfect size picture for every social media platform that makes it powerful social media tool.
Hootsuite
HootSuite is also one of the most popular social media tools. It is somehow like the buffer. It helps you to connect to more than 35 social media networks with one click. You can manage all of your social media accounts only having this piece of software and manage your post, comments to engage your audience.
Bundle post
Bundle post is also one of the social media tools that are similar to Buffet. Actually one of the big difference that it takes very less time within 20 minutes you can plan your ads, your post and create essential messages that you want to use for next 3 to 5 days. Actually, for every business, you need time to settle everything. This helps you to free or a lot of time for all other important activities.
Crowdfire
No doubt that Twitter is one of the best social media platforms to spread your blogs with your audience. Crowdfire does this work for you and increases your twitter followers. It consists of features such as keyword following and copy followers search to assist them in growing your followers using specific keywords. It helps you to manage your Twitter account effectively like unfollowing those who don't follow you back. It generates automatic direct messaging to welcome new users.
Feedly
Feedly helps you to stay updated about what's happening on social media. It regularly updates you about what's going on. That will help you to know what your competitors are doing. That is also necessary for your growth. After Registering on feedly they provide alerts updates of any change about the blogs, YouTube channels or publications you are following.