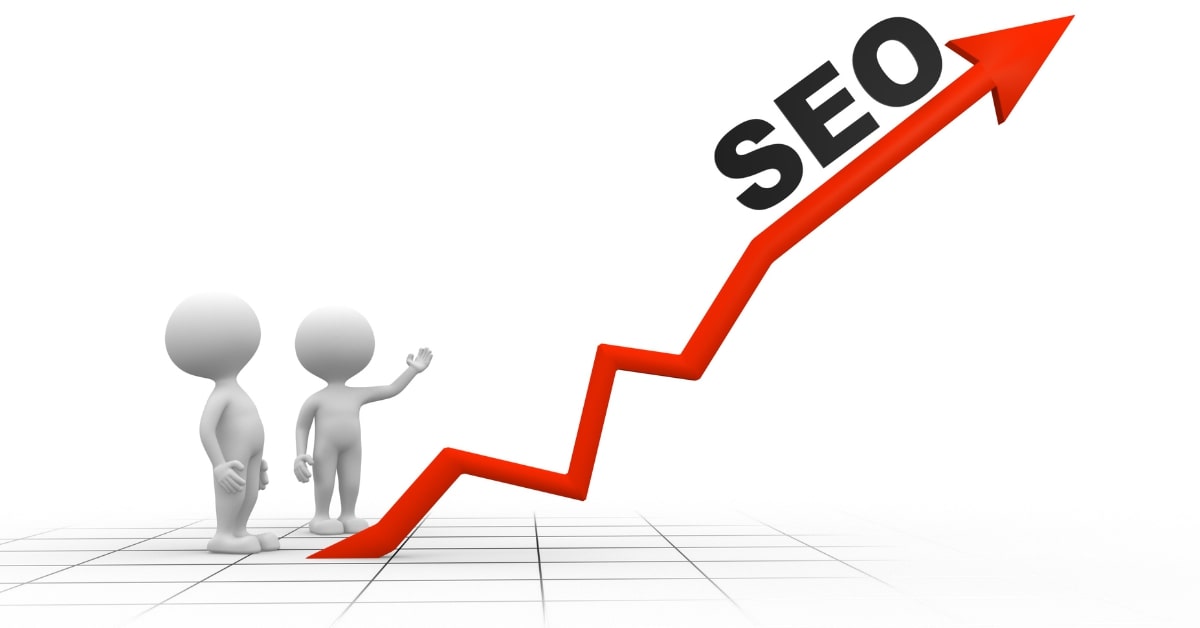 The newest yet lesser-known SEO tool schema markup is one of the most influential implementations that you can make on your site. It can increase the amount of footfall on your site and spin your conversion rate. Learn the significance and methods of utilizing this tool for your business site!
SEO deeply relies on schema markup.
But what exactly schema markup is?
It is structured data that allows search engines to understand your site's content. After analyzing the innumerable data on the web, it helps search engines to provide the most relevant result to people looking for similar products, services, or answers to which your site caters.
You can make search engines happy if your website content is easier to scan. Once you make your site easily scannable and comprehensible, you gain visitors in abundance because your website ranks well in search results. Here schema markup plays a significant role in driving traffic and surging the rate of conversion.
In this post, we will understand each nitty-gritty of this concept and learn a few methods of adding it to your website. Let's get going!
Why use schema markup? How many types of schema markup languages exist?
When you look for anything on Google, let's say a movie review. You will find the rating system along with the date of release on the search results. Adding a rating chart along with the details of the movie is what schema markup is used for.
For search engines, schema markup is the technique of utilizing microdata that helps them understand the entire structure of your site and provide relevant results to the consumer.
For generating rich snippets, you simply need to mark the type of data, and the rest will be taken care of by the crawler. If you use appropriate product tagging, it will enhance the visibility of your site across different search engines. This would increase your conversions and the graph of sales. There are several WordPress schema plugins available that can be utilized for increasing the website's performance.
The most common type of schema markup languages are:
For organization: Information such as the company's name, communication address, and logo are included in this type of markup.
For persons: Name of the person, date of birth, and professional and educational details are included in this type of markup.
For local businesses: In this markup, company location, menu, operating hours, etc. can be added. This type of schema markup is crucial for local SEO because search engines now understand whether a particular business has a physical location or not. If you include this info, it would help you surge your website authority.
For events: This type of event is helpful in including additional details like date and price. You can also include a range of activities such as musical performances, talks, and webinars.
For products and deals: This kind of schema markup includes product pricing and other deal information. For any online store, it is an essential schema to add product photos, names, deals, and availability to their website.
Breadcrumb schema: This type of markup is a set of links that helps your visitors easily understand and navigate the site's hierarchy.
For article: This type of schema is very common to label blog entries and the latest news. The article schema greatly helps in search engine indexing. Industries like FMYL (financial, health, medicine, and supplements) heavily rely on this schema.
For recipe: Schema recipe markup is used to include details like cooking time, images, needed ingredients, procedure, and time. You can easily add nutritional data to your site using this markup.
For videos: Markup for videos helps several search engines in indexing such visual content.
Importance of adding schema markup to your site
The use of schema markup is increasingly expanding but surprisingly only 50% of domains and brands have utilized this structured data. There are numerous benefits of using schema markup in your business website such as:
High click-through rates.
Rapid indexing.
Improved SERPs (search engine result pages) visibility.
Voice search control.
Better and fast content scanning.
Enhanced website visibility.
Improved conversion rate.
High traffic.
Steps to boost your SEO using the schema markup
Content identification
You need to identify and determine the main content on your business site. It can be blogs, products, services, videos, and events.
Schema selection
You will be required to use schema.org in order to find out a proper markup for the main content of your business site.
Markup implementation
You can implement schema markup to your site HTML using a tool named Google Structured Data Markup Helper.
Markup testing
After implementing the schema markup to your website HTML, you will be required to test it in order to ensure that you have done it correctly. You can use Google Structured Data Markup Helper for running this test.
Result monitoring
Using Google Search Console, you can monitor your search engine results after implementation. You can check whether the correct schema markup is shown on the search engine results.
How to implement schema markup on your website for better SEO?
By now, you have gained ample knowledge about this beneficial structured data. We will now quickly look at the method of adding the schema markup on your business site.
Firstly, it is up to you if you want to create a markup on your own or use a WordPress plugin to do it. Using a WordPress plugin for implementing a markup on a site is the easiest and more efficient method. You can use a schema builder extension in the absence of database access. This is because these markup creators only cover the rudimentary when in use.
You can follow the below steps to add the markup on your site:
You can utilize Google's Structure Data Markup Helper for markup implementation.
Go to this Google tool, and pick the type of data you want to markup.
Now paste the URL of the post, article, or page you are planning to markup.
You will now select and highlight the type of elements that you need to markup.
Continue adding all the markup items you need. If you feel that you are unable to tag some items then just add those which are essential. But always keep in mind the more you add, the better it will be.
Now click 'create HTML' on the top-right side. This will add HTML to your site's web page.
As testing is equally important in this process, you will do it using the Structured Data Testing Tool. You can check how your page is going to look with the selected markup items. This tool can also be used for warning tests as well.
Now add the created schema markup to your site page. You can perform this step before testing as well.
Click the 'validator'. This helps you validate your code. Either choose 'Code Snippet' or 'Fetch URL'. If you choose 'Fetch URL' you will get the option to run tests on live pages. Whereas if you pick 'Code Snippets' you will be able to preview your schema markup.
Key benefits of adding schema markup to your business site
There are several advantages of implementing schema markup on your site including:
Improved indexing
As already discussed, schema markup helps different search engines to understand your site content better. This happens because schema markup index the content of your site in a much better way.
Content indexing is important for gaining visibility in relevant searches. It is the process where different search engines understand your site content and keep the pertinent info in the database. Once someone puts in a query, they serve them with this relevant data.
Better findability
Users looking for their queries on different platforms. To make your website content interactive, it is essential to optimize it to get easily found on different platforms and devices. One of the best ways to optimize your content across various devices and platforms is by using schema markup on your site.
If you implement this structured data on your website, it will significantly help you with not only text-based searches but also voice finding across various devices.
Rich snippets
One of the most significant advantages of applying schema markup to your website content is that it leads to rich snippets. Rich snippets are the details and vital info that are displayed on search engine results.
It helps in magnifying your visibility across different search engines. Rich snippets result in prominent listings, more traffic, and greater clicks. Even if your website ranks in the lower position, if you have rich snippets it will drive more traffics which is great for conversion.
Augmented credibility
People click only those search listings which seem credible on the results. And this is another biggest advantage that schema markup implementation offers to a site. For instance, the review schema markup helps a website in displaying customer reviews. Flagging up positive reviews is one of the best ways to gain customer trust.
This element also helps you outrank your competitors in the search results. You can add extra info with another markup like product schema. The additional information about your product created in the snippets will help users know more about it and trust your brand as well. This will generate more leads, and sales, and drive great clicks for your business.
Featured snippets
Another major benefit that comes with schema markup implementation is that it helps you get the featured snippets. The featured snippets are brief snippets of writing that get listed on the top results of search engines that answers a particular query. It is often known as position zero.
The prominence and position of featured snippets help a website gain abundant traffic and clicks. Almost every SEO aims to optimize the blog, articles, and other types of content for this authoritative element. So, one of the most effective ways to do it is by adding the schema markup.
A few helpful tips and best practices for schema markup
Here are some quick tips on implementing schema markup on your website.
Search around the competition: If you are not sure what type of markup you should use, do a quick research. Check your competition, and if you find anything useful, add it to your content. This practice is much easier than navigating through thousands of items in schema.org.
Begin with high-volume pages: Adding schema markup to a large website and every web page is time-consuming. Instead, rank your web pages according to the level of organic traffic it generates and jump at the top.
Avoid marking up hidden content: Schema markup is not used for content that is not displayed on your website. Because this tool is utilized for unhidden or visible content only.
Add positive reviews: Reviews are important schema markups for any business. This is because customers trust credibility which is gained through positive reviews. Showcase positive testimonials and good reviews in the SERPs. This will greatly help you drive traffic to your site and gain more customers.
Summing Up
Having a robust online presence is essentially important for the growth of a business. However, your business will experience growth only if your potential clients find you in the search results. Here the implementation of a highly advantageous schema markup comes into play.
According to the Bing and Catalyst report of the year 2017, only 17% of people utilized schema markup. If you are still not using this highly impacting SEO tool, it is time to start implementing and utilizing it ASAP. You can use a free online tool to markup your site web pages without the need to learn new coding.
Overall using this structured data can help different search engines easily scan and understand your website content. This will improve your visibility in the search results, which in turn works for conversion and sales.
Schema markup is one of the most essential things for your business's betterment. With this tool, you can gain desired brand recognition, improve your online visibility, and outrank your competitors.
Add schema markup on your site and give an immediate boost to your organic traffic!