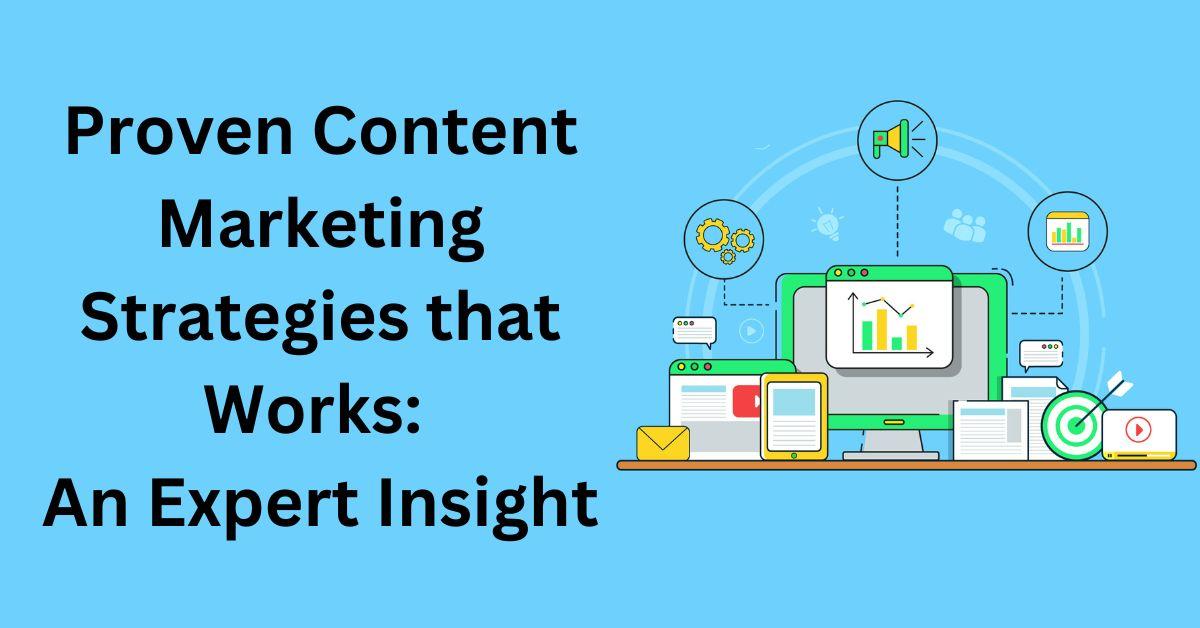 Content marketing is a crucial aspect of modern-day marketing and a powerful tool for businesses to reach their target audience and drive results. Without having a better strategy on this, no business can expect to reach the target audience and convert them into leads.
The key to successful content marketing lies in having a well-planned and strategic approach that takes into account the needs and preferences of your target audience.
A company must understand what its potential customers want from it.
In this article, we'll explore some of the most effective content marketing strategies that have been proven to work by experts in the industry.
Following the same track can make your business or company a great success for several years to come.
From defining your target audience to creating and promoting your content, this article is going to provide a comprehensive guide to help you get the most out of your content marketing efforts.
So, without discussing anything further, let's get started!
Proven Content Marketing Strategies
Content marketing is a strategy that involves creating and sharing valuable, relevant, and consistent content to attract and retain a clearly defined audience and ultimately drive profitable customer action.
It is a powerful tool that can help businesses of all sizes establish thought leadership, build brand awareness, generate leads, and drive conversions.
Not all strategies are likely to bring in the desired results because not all of them have been designed to be productive.
However, the right ones can definitely work your way.
However, with so many businesses jumping on the content marketing bandwagon, it can be difficult to stand out and achieve success.
To help you get the most out of your content marketing efforts, we've put together a list of proven strategies that are guaranteed to work.
You can start following them to see the desired results in the long run.
It might not be possible for every business to implement all of the below-mentioned strategies.
However, you can try the ones that are feasible according to your company's prevailing situations.
Identify Your Target Audience
The first step in any successful content marketing strategy is to identify your target audience.
Who are you trying to reach with your content? What are their interests, pain points, and needs?
Understanding your target audience is critical to the success of your content marketing efforts because it will help you create content that resonates with them and meets their needs.
It is worth noting that not all minds in the world think alike.
That's the reason you have to come up with a strategy that can resonate with a potential audience.
You might have to conduct different studies and research to have an idea of what they think or expect.
To gain a deeper understanding of your target audience, create buyer personas.
A buyer persona is a fictional representation of your ideal customer based on research and data.
Although most people are still unaware of this term, it is proved to be productive while identifying the target audience.
It should include information such as demographics, job titles, expected income, pain points, and goals.
Having a clear understanding of your target audience will help you create content that speaks directly to them and addresses their specific needs.
Remember, creating an effective marketing strategy always begins with the identification of the target customers.
Use Online Notepad
Recording all the information is important, so you don't forget about anything important during the next phases.
An online notepad can be the ideal tool to let you record everything without leaving your web browser.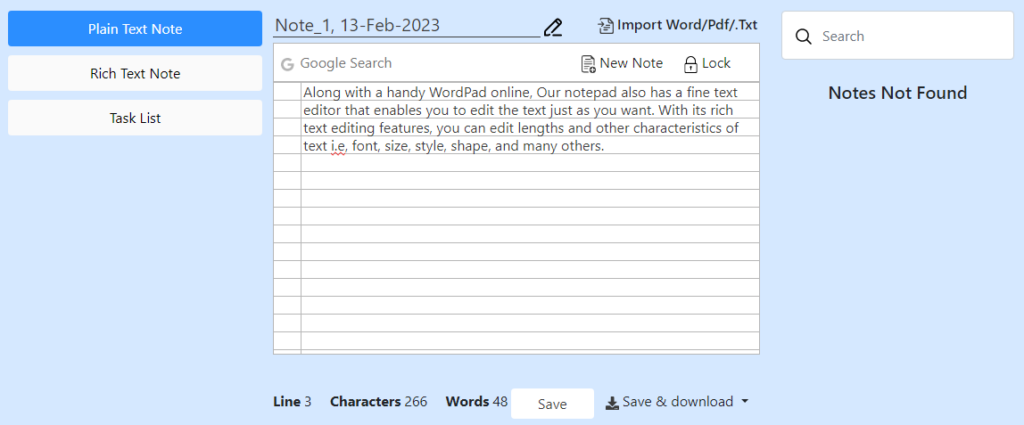 It provides a clean interface to record everything you need quickly.
After you have taken the important notes, you can download the file and save it on your device for future reference.
Develop a Content Calendar
Once you've identified your target audience, it's time to start creating content.
However, creating content on a whim is not a sustainable or effective approach.
That's why developing a content calendar is important to plan and organize your content creation.
A content calendar should include the content types you plan to make, the topics you want to cover in promotions, the format of the content, and the target audience for each piece of content.
There could be other important aspects of content creation that you can discuss and plan ahead of time.
There are tools that you can use to schedule everything appropriately.
Having a content calendar will help you stay organized and on track and help you ensure that you're creating a consistent stream of content that provides value to your target audience.
It will also help you avoid the stress of coming up with content ideas on a deadline.
You will have everything in place and make things happen at the right time.
Create Valuable and Relevant Content
Creating a content calendar is not just enough because you have to create imposing content that has the potential to grab the attention of potential customers.
One of the biggest mistakes businesses make is creating content that is not valuable or relevant to their target audience.
Your content should provide solutions to your target audience's pain points and meet their needs.
It should also be well-researched and informative, making it easy for your target audience to understand and apply.
When creating content, focus on the quality of the content rather than the quantity.
It's better to create a few pieces of high-quality content that provide value to your target audience than to create a large amount of low-quality content.
Generating tons of articles without a strong plan will result in nothing but a waste of time and effort.
Instead, quality content can help you become visible in front of your customers' eyes.
Use Paraphrase Tool
It's common to come across paragraphs, sentences, and phrases that may sound a bit inappropriate or awkward.
However, using them the same way in your content formats is not recommended at all.
You can use a paraphrase tool to paraphrase complex sentences so that readers can grab the meaning of what is being said to them.

You are not supposed to publish anything that sounds difficult to read or comprehend for a common reader.
Make things easier on your readers so that they come back to read your write-ups again.
Using a paraphrasing tool is easier since it doesn't include a complex layout or complicated navigation.
Just paste the source, click 'paraphrase', and there you have it.
Use Various Formats
Another key to a successful content marketing strategy is to use a variety of formats to reach your target audience where they are.
Some people think creating a blog post is the most effective way to hit the target market, which is not true.
There is a variety of different formats that can help you turn heads.
Some popular formats include:
Blog posts
Infographics
Videos
Social media posts
E-books
Podcasts
Whitepapers
By using the different formats listed above, you can reach your target audience in the most convenient way and appeal to them.
For example, creating infographics or videos might be a good approach if your target audience is primarily visual learners.
If they prefer to consume content on the go, podcasts or social media posts might be the way to go.
Likewise, you can apprehend the learning of your audience and create the type of content that they are likely to be interested in consuming.
Utilize Search Engine Optimization (SEO)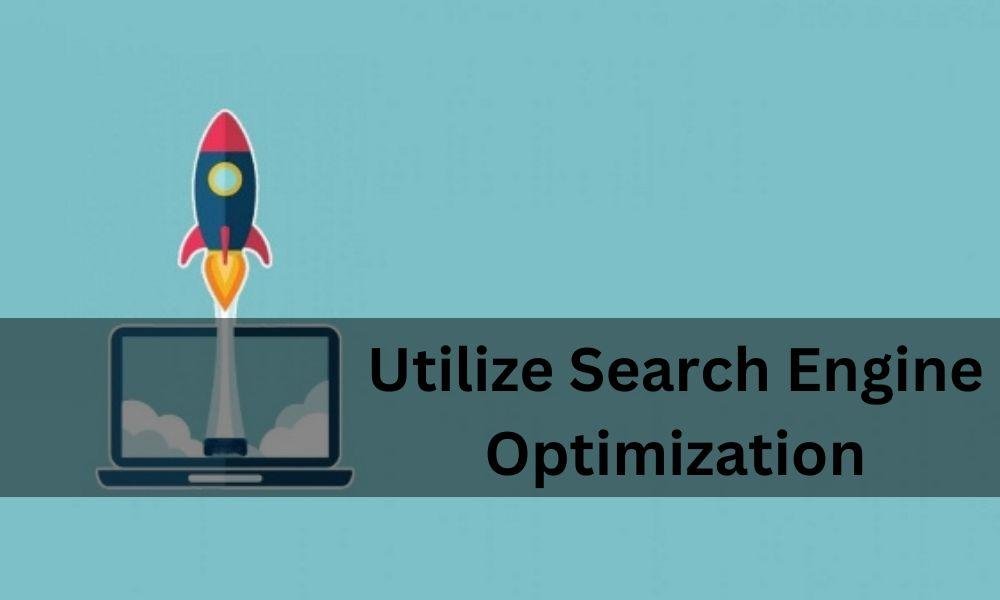 Search engine optimization (SEO) is critical to the success of your content marketing efforts.
SEO involves optimizing your content to make it discoverable to your target audience through search engines like Google.
When your content appears at the top of search results, it increases the chances of your target audience finding and engaging with it.
You don't always have to rely on Search Engine Optimization specialists to make your website appear on the top of SERPs.
There are tried and true strategies and action plan that you can follow and boost your rankings.
However, you will have to be a little busy doing all the important things that are needed to rank higher.
To optimize your content for search engines, you need to do keyword research to determine the keywords and phrases that your target audience is searching for.
Then, use those keywords in your content's title, headings, and body to make it more discoverable.
You should also include internal links to other related pieces of content on your website and external links to credible sources to provide additional context and value to your content.
Make sure you always rely on high-authority links to build a good reputation for your website.
Poor quality links can further deteriorate your situation in Google and other search engines.
Collaborate with Influencers, Industry Thought Leaders, and Other Brands
Influencer marketing has become increasingly popular in recent times. People just love watching their favorite internet celebrities and what they like or dislike.
That's the reason why collaborating with industry thought leaders, influencers, and other brands can help you reach new audiences and increase the credibility of your content.
If you work with an influencer in your industry, their fans will be exposed to your content, and you will benefit from the credibility that the influencer or internet celeb has built with their audience.
That's how big companies try to reach new markets for better exposure.
Likewise, collaborating with other brands can help you reach new audiences and build relationships with potential customers.
By working together, you can co-create content that provides value to your target audience and positions both brands as thought leaders in the industry.
You can help each other achieve common business goals and reap the mutual benefits together.
Promote Your Content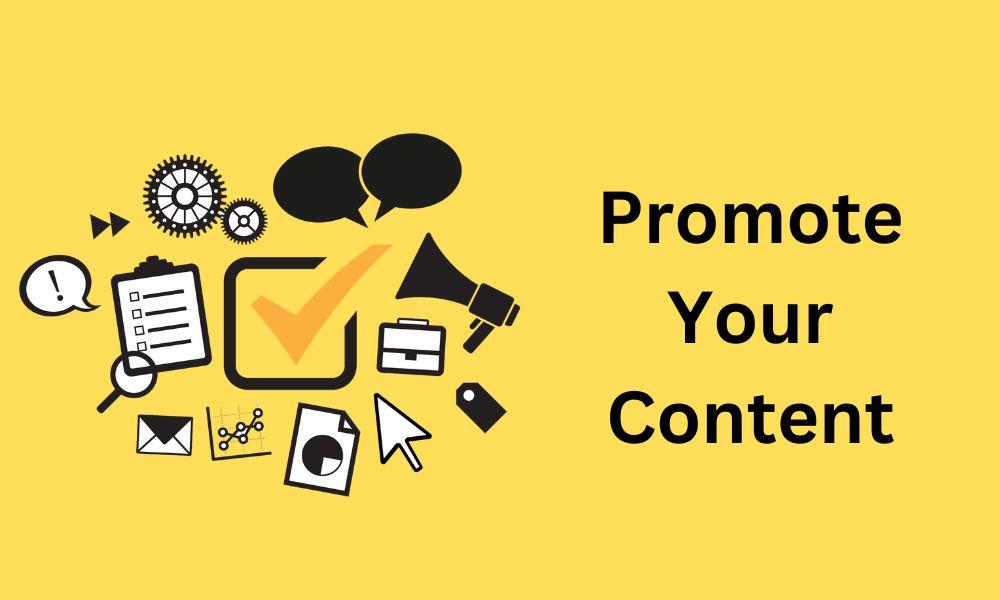 Once your content is created, it's time to promote it. You cannot expect a better reach without a strong promotional campaign.
There are several ways to promote your content, including (but not limited to):
Share your content with your email subscribers and encourage them to share it with their network.
However, first, you need to have a list of email subscribers to whom you can send your marketing emails.
You can try sending a mix of newsletters, such as discounts, new product introductions, seasonal promotions, etc.
Different email marketing platforms can simplify the task for you.
For instance, you can start using Klavio or MailChimp to run effective email marketing campaigns.
Setting up flows gets easier when you use the right email marketing platform.
Share your content on your social media channels and engage with your followers.
Social media is a big platform for companies to reach their target audience in today's world.
Consider sharing your content on Facebook, Twitter, Instagram, and TikTok.
If you don't want to rely on organic promotional methods, then it's worth opting for paid promotions.
Use paid advertising to reach a larger audience and drive more traffic to your content.
You might have to pay different fees for different marketing campaigns on different platforms.
So, make sure you check that before going to run a promotion for your content.
The key to successful content promotion is finding the best channels and tactics for your business and target audience.
Experiment with different approaches and measure the results to determine what works best for you.
Use analytics to see what works well to meet your expectations. Consider choosing methods that provide the best results.
Measure and Analyze Your Results
To continuously improve your content marketing efforts, measuring and analyzing your results is important.
You can try using tools like Google Analytics to track the performance of your content, including the number of visitors, the average time on the page, and the conversion rate.
This information will help you identify what's working and what's not and make adjustments to your content marketing strategy as needed.
Companies that do not consider analytics often end up losing their valuable market share.
Competitors take advantage of the trends and create content according to the learning of their potential customers.
Therefore, it is crucial to take analytics seriously and generate meaningful content based on the facts.
Conclusion
It's an established fact that content marketing is a powerful tool for businesses of all sizes, but it's not enough to simply make content and relax.
To become a prosperous content marketer, you need to put a strategic and well-planned methodology that considers the needs of your audience, the types of content you want to create, and the platforms you want to use to promote your content.
By following the authentic strategies outlined above, you can create a content marketing strategy that drives real results and helps you achieve your business goals.
This is how you can achieve your marketing objectives in the end.