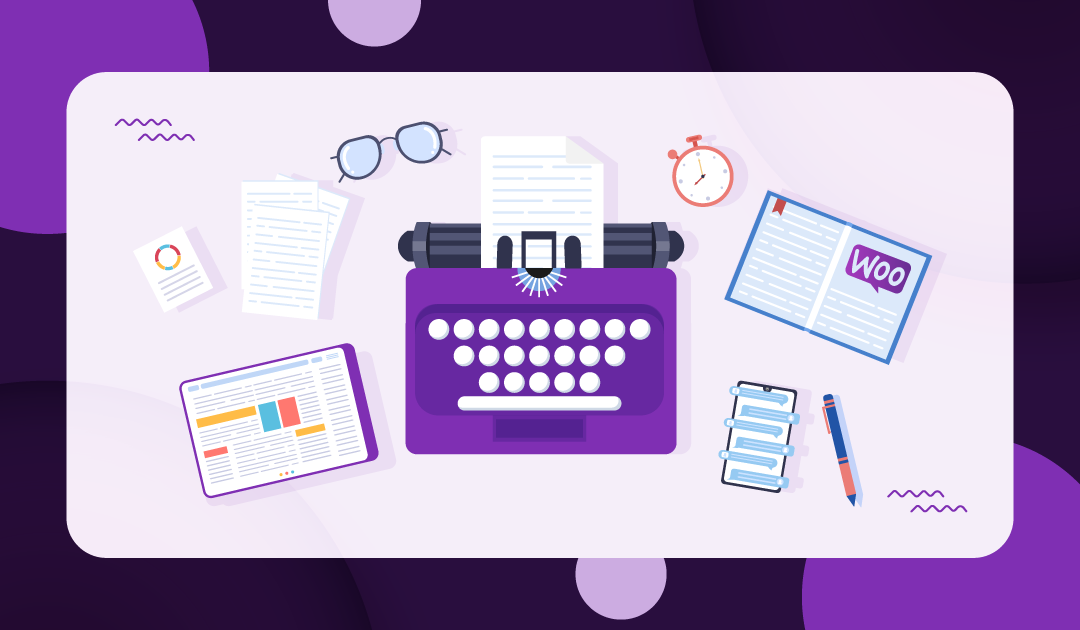 There is no doubt that content marketing is highly effective in promoting an online business.
But, how to write content that converts?
Easy! Publish better content and optimize those regularly. You can promote your online products or services in your content. It's the most significant way of promoting your eCommerce business online.
Besides the product promotion, you can also improve your website's SEO ranking by using appropriate keywords in your content.
But the real question is, how can you write engaging content for your eCommerce store that pays off?
Glad you asked!
In this article, we will guide you on how to write content for an eCommerce store as well as describe some essential tools for content writing.
Before that, let's understand the benefits of content in your online business.
Advantages of Content Writing for Ecommerce Store
Here are some benefits of writing engaging content for eCommerce stores.
Build Brand Awareness
The primary goal of an eCommerce business is to generate revenue as well as maintain a high level of customer satisfaction. One of the most fruitful ways to achieve this goal is to build brand awareness among your target audience.
Brand awareness refers to the recognition of a brand name and perception of a company or product among your target audience. It helps the audience to understand, recall, and be comfortable with your brand.
And content writing is one of the most important parts of the digital presence of your eCommerce business. If you want to create effective brand awareness, then implementing the right content marketing strategy is important.
You should write content that helps readers to understand your business better. Also, the content should also be engaging enough to hook the readers.
Improve SEO Ranking
Search engines are a powerful tool for driving traffic and increasing sales. But more than that, they're crucial to the success of a digital marketing campaign. And you can do it by running a successful campaign on popular search engines.
Also, search engines are constantly looking for ways to improve how they rank pages and attract visitors. If your site isn't performing very well, you'll lose the potential traffic, which results in lower sales and missing out on revenue.
If you want your website to rank in a higher position in the search results, then it is important to optimize for SEO. Also, if you are already ranking well, then it is even more important to continue to grow your rankings.
This is the reason why it is important to have good quality content such as well-written blogs and articles. It will help you to grow your company and business.
Increase Product Sales
All businesses want to increase revenue and improve customer experience. But when it comes to eCommerce sales, many companies don't know where to begin. After all, it takes a lot of time, effort, and skill to create compelling content that will generate traffic, boost rankings, and increase sales.
As an online marketer, you need to know how to write good, compelling copy if you want to increase your sales. Content that gets better rankings in search engines is more likely to bring you more traffic and leads and improve the bottom line.
That article that you write needs to be a concise, compelling, and well-written piece of content. After all, the written word is a powerful medium for conveying your message and persuading others to hear it.
Interactions with Target Audiences
Ecommerce has become a massive thing in the present world. Nowadays, Ecommerce has already gained the largest market share of the world economy. It clearly indicates the immense growth of the eCommerce industry.
So if you want to become relevant in this game, you must interact with your target customers and understand their problems and demands regarding your products and services.
Content writing will help you to connect with your target customers. Through the contents, your customers will know more about your business, product, and services. So it will increase customer engagement.
These are the most common benefits of writing engaging content for Ecommerce websites.
How to Write Engaging Content for Ecommerce Store
In this section, we will discuss how to write content for an eCommerce website. Let's focus on that.
Write SEO-Friendly Content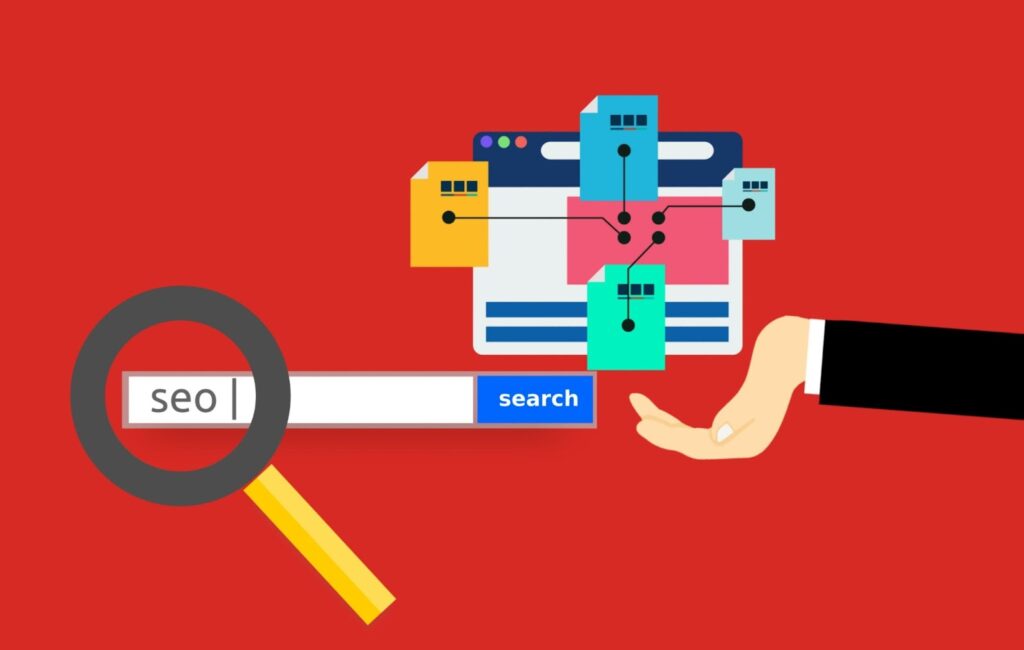 Why should you improve the SEO of your eCommerce website?
Because SEO can help boost the volume of traffic that comes to your website and increase the audience numbers that spend more time on your site.
It can also help improve the ranking of your website in the search results. You know, a higher ranking will result in higher click-through rates for your ads and better visibility for your brand.
As e-commerce companies continue to grow and compete for customers, finding ways to improve SEO rankings is critical to increasing traffic and sales.So that you need to focus on SEO optimization for your eCommerce store.
One way to do that is to write SEO-friendly content, which can help your site rank higher in search results and increase your online visibility.
When you are writing content, you need to focus on proper keyword research, competitor analysis, etc. It will help your content rank in a higher position in the search results.
There are multiple tools available for SEO-friendly content writing, such as Semrush, Ahrefs, Buzzsumo, etc. You can use whichever you need to optimize the content marketing strategy.
Include Visually Appealing Images
Images can help to make your content more effective, especially if you use them to illustrate a point or add color to a piece.
You can also use images to create a mood or tone in your writing by selecting the right images for the right purpose. For example, if you're writing about food, then an image of a plate of grilled chicken will give your readers a sense of what they're going to be eating.
Your content Images make your content more engaging and memorable. Images can help readers remember what you're talking about and connect with your ideas.
Images are crucial to the success of any content marketing campaign. Images can be used in a variety of ways to make your brand more appealing and memorable, including:
To make your brand stand out from other brands.
To add personality to your brand.
To make it easier for people to remember what you do and why they should care.
To emphasize important points in your content.
For this purpose, you must include images in your content. It will be able to catch the customer's interest in your content.
Write Based on Buyer's Characteristics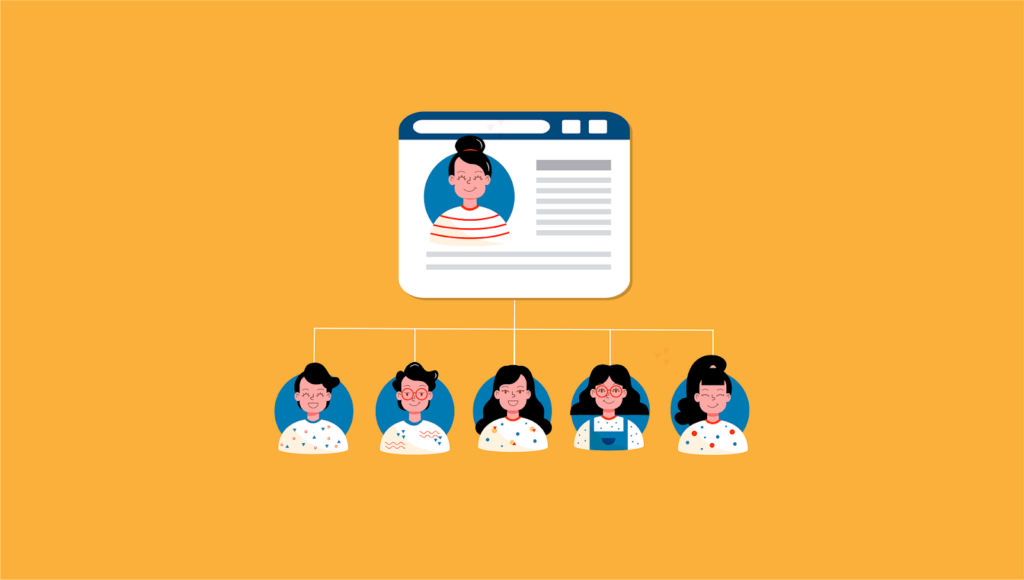 Buyers are an essential part of your business, and you need to know what they want.
But how do you figure out what they want?
You can't always rely on intuition because buyers' desires can change from day to day. Sometimes it's hard to tell if a buyer is interested in a product or service until after they've already purchased it!
You need to see how each individual buyer interacts with your products or services over time. Also, how do they compare to other buyers who have purchased similar items in the past?
You'll be able to see patterns in their behavior that will help guide your content writing development process and prevent future problems down the road.
Also, you need to gather information about your customer's geographical locations, gender, age, etc. This information will help you to write more customer-targeted content.
Focus on Product Benefits in Contents
It's important to keep in mind that you're writing about a product that is going to benefit your readers. You want to be sure that they understand what makes the product good, so they'll buy it.
When you include product benefits in your blog posts, customers feel like they've gotten something out of their reading experience, and that's the goal.
It's a great way to show that you're really listening to your readers. It also helps to connect with them personally and share relevant information with them. If you've got a new product that you think will interest them, this is the perfect place to mention that.
In fact, it's incredibly important for your brand identity. It helps establish who you are and what you stand for, which is especially helpful when trying to attract new customers or engage with existing ones.
And finally, including product benefits in your content helps build trust between yourself and the reader.
Add Call to Action Buttons
Call-to-action buttons are a great way to increase engagement with your content, and they can help you make the most of your efforts.
They are also a powerful element for increasing your SEO, as they can improve click-through rates and increase the chances that users will take action on your website.
When you use call-to-action buttons in your content, you tell readers what you want them to do next.
You can use multiple types of CTA buttons in your content. Such as
Buy Now
Grab it Now
Click Here for more
Check it Now
Suppose you write about your eCommerce product in your blog. So you need to include a call to action button on your product page in your blog.
Because when your customers are reading your article, they might become interested in purchasing your products and click on your CTA button.
Some Significant Content Writing Tools
Ok, we have already discussed how you can write engaging content for your eCommerce store.
To write better content, you also need some significant tools. This will help you to boost your content performance as well as make the content writing process easier.
In this section, we will discuss some beneficial content writing tools.
So without further delay, let's focus on that.
Google Docs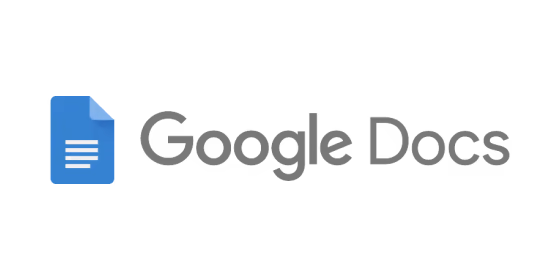 If you want to write successful content, you need a professional writing tool or platform. Without a better platform or tool, it's tough to organize your thoughts and ideas in a proper form.
For this purpose, you can choose Google Docs. It's a well-organized tool for writing multiple types of documents.
As you already know, it's a product owned by Google. So there is no doubt that you can use this tool in a more flexible way. You can easily write your content both from a mobile or computer device.
With the help of Google Docs, your team can easily collaboratively edit and write a single piece of content at the same time.
Isn't that amazing?
Also, this tool has auto-generated functions to boost your writing, such as grammar and spelling suggestions, voice typing, quick document translation, etc.
Key Features
Compatible with other Google apps
Teamwork collaboration
Professionally designed templates
Grammarly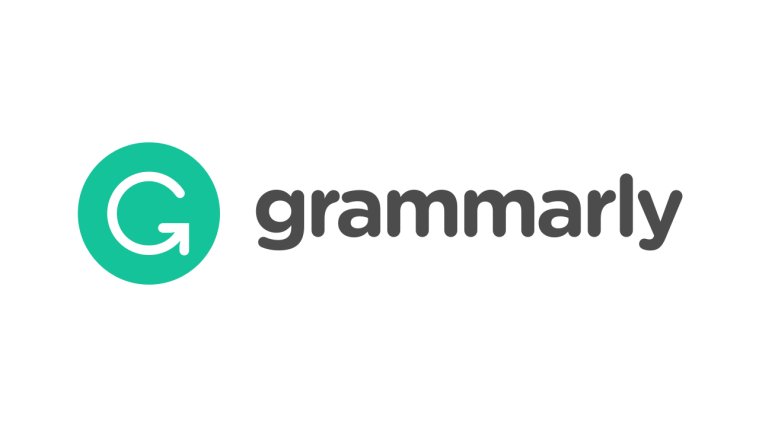 While writing content, you must clarify that your contents are error-free and easy to read.
An ideal content needs to be grammatical errors and spelling mistake free. If your contents remain unpolished, your readers will not get the inherent idea of your content.
For this purpose, you should choose Grammarly. It's a powerful tool for recognizing your grammatical mistakes, punctuation, and spelling mistakes.
Do you have any idea how many people use Grammarly every day?
Every day 30 million people and 30,000 teams use Grammarly all over the world. It really explains the immense popularity of Grammarly!
Besides grammar and spelling checking, this tool has an effective plagiarism checker. Thus you can check the plagiarism while writing your pitch. However, you can also use Grammarly on your smartphone by downloading the Grammarly – Grammar Keyboard.
Key Features
Ensure language fluency
Powerful plagiarism checker
Analysis article tone
Advanced suggestions functions
Canva

Well, you already know that images play a significant role in your website's contents, social media posts, and other places.
Without good quality images and lucrative designs, your content will look valueless and unattractive to your target customers.
But how can you make your content more attractive with various designs?
Canva will help you to overcome this situation. It's an advanced and flexible online platform to solve your design tasks more efficiently.
It has various types of pre-designed templates for multiple tasks, such as banner images, infographics, logos, graphs, charts, etc. Most importantly, you don't even need any advanced graphic design skills to work in Canva.
So with the help of Canva, you can turn your content designing skills to another level.
Ok, let's see some major features of this tool.
Key Features
Real-time teamwork collaboration
Flexible smartphone interface
Tons of pre-designed templates
Drag-and-drop editing function
Surfer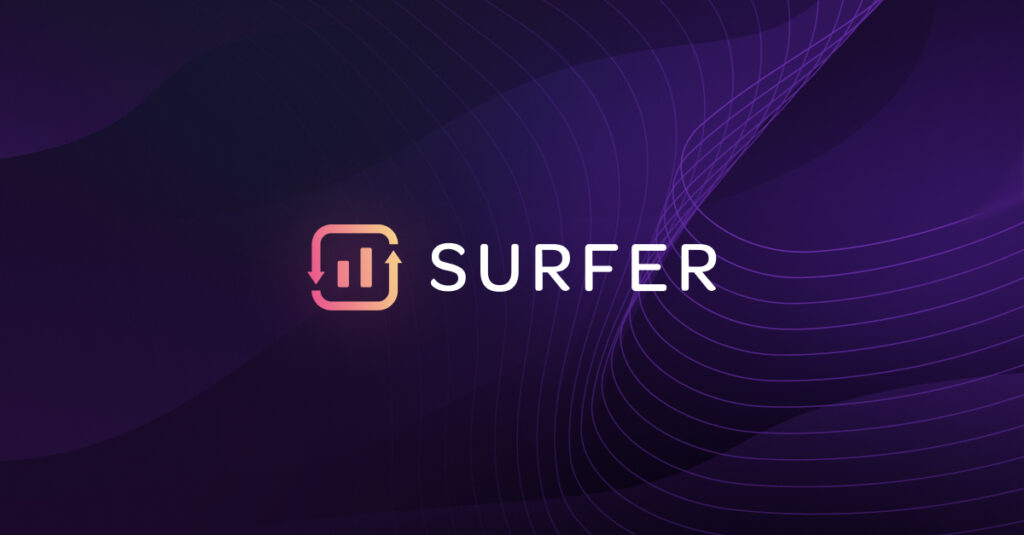 As a professional content writer, you need to create a proper content strategy before writing any content. Without a proper plan, you can't be able to produce perfect content for your target audiences.
And, Surfer is the best tool for generating content outlines with appropriate keyword research. With the help of Surfer, you can easily create a suitable content strategy for your content. This powerful AI-generated content optimization tool will help you with SEO auditing, keyword research, content analysis, etc.
An organized content outline is the most significant factor for your content. Surfer will help you generate your content outline in a short period of time.
Key Features
Powerful AI outline generator
Instant keyword check
Effective content strategy builder
SEO audit advantage
Copyscape

One of the major qualities of a good article is that the article is entirely plagiarism free. If you copy content from any other place, that will become considered an illegal act.
Even if you manage to copy content and publish it, your content still loses its authenticity. Also, your duplicate content will never be able to create a trustworthy customer group.
So it's very significant to write fully legit content for your audiences.
But how can you check your content is 100% authentic?
You can choose Copyscape to check your content authenticity. It's a famous and premium plagiarism checker available on the internet.
Also, you can detect if someone copied your contents with the help of Copyscape. Along with a plagiarism checker, Copyscape has another tool called Copysentry. This tool will protect your content from content theft.
Key Features
Powerful plagiarism detection.
Integration with WordPress.
Word and PDF file upload options.
Advanced API functions.
ProWritingAid

If you are a professional writer, you might already know about ProWritingAid.
This tool is especially for you to check your contents in various aspects before final submission to the editors.
At the present time, this tool has become popular among multiple types of people, such as best-selling authors, professional bloggers, students, and others.
ProWritingAid offers you various suggestions, articles, videos, and quizzes to make your content more interactive and enjoyable to the target audiences. It also provides the most premium writing style and grammar checking opportunity.
You can easily integrate this tool with multiple famous tools such as Google Chrome, Microsoft Word, Windows, Mac, etc.
Key Features
In-depth writing analysis
Provide readability reports
Integration with multiple software
Powerful word explorer
BuzzSumo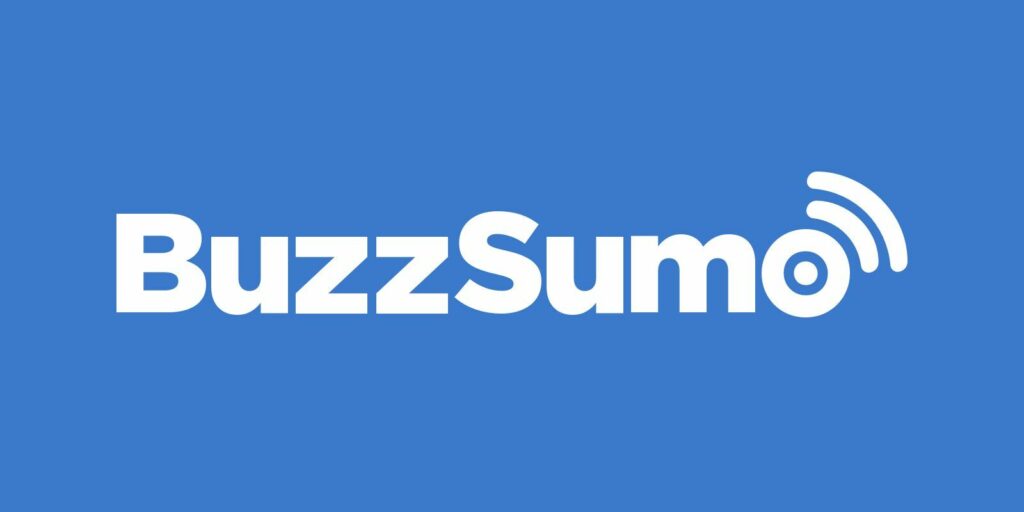 Before writing any content, you should go through proper research and analysis. Without research, your content will not be able to perform at its best.
Appropriate research will improve your content quality, and your target audiences will get satisfied with your content.
If you want to improve your content quality, you can undoubtedly choose BuzzSumo. It is one of the prominent tools to help you to write successful content.
BuzzSumo has a content ideas generator function that will help you to choose the best ideas for your content from thousands of content ideas.
Your website's content always helps you to improve your website's SEO ranking. With the help of BuzzSumo, you can explore high-quality keywords and analyze your content subheadings and structure.
Also, this tool will help you to find the right influencers for your ecommerce business.
Key Features
High-demanding keywords
Effective competitor analysis
Various trending content ideas
Find appropriate influencers
Semrush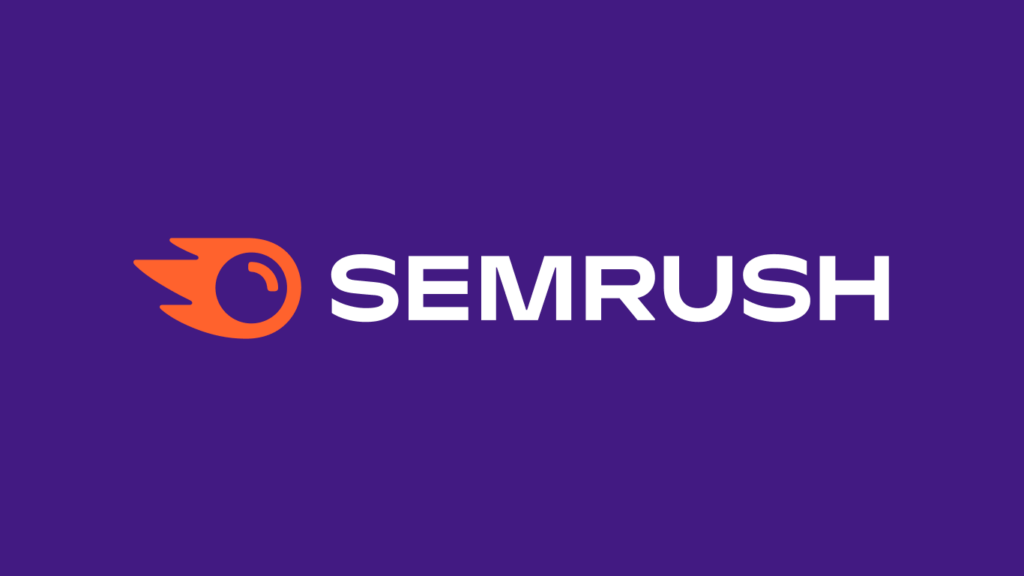 As an eCommerce business owner, you need to optimize SEO-friendly content for your website.
When you are writing SEO content, you have to focus on proper keyword research and backlink analysis. It will provide you with more traffic to your eCommerce site.
But how can you manage these tasks more efficiently?
No worries!
Because Semrush will help you to overcome this situation. Semrush is a powerful SEO tool to boost your content's performance rapidly.
Semrush will provide you with various keyword research functions, such as keyword gap, keyword magic tool, organic keywords, etc. Also, it has functions for content optimization such as SEO writing assist and SEO content template.
Key Features
Proper content optimization
Advanced keyword research tool
Efficient competitor analysis
Powerful content marketing
Conclusion
If you want to become successful in the eCommerce business, you must follow multiple marketing methods. One of the significant marketing methods is content marketing.
Through an effective blog, you can easily represent your product and services to your target customers. That will help you to increase the sales of your online store and improve the overall business growth.
In this article, we have discussed how to write content for an eCommerce website. We hope this will help you to write way more engaging content for your website.
Best of luck.