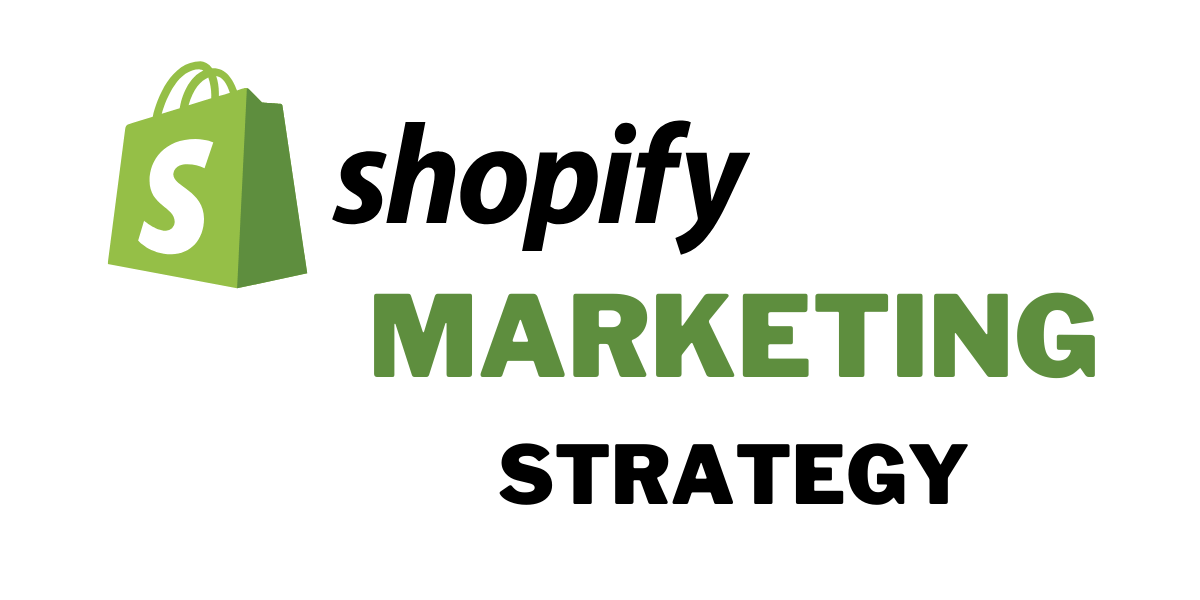 Shopify is a popular and easy way to start selling online. Its increasing popularity means more and more people are starting their own online stores on Shopify. Of course, many people are also in the position to launch a new eCommerce project.
Shopify offers shop owners a single dashboard for managing their business. However, even if you're using Shopify for your store, you could still have a store that's not profitable.
This article has been put together to walk you through eCommerce marketing strategies that work for Shopify stores.
What's the best part? They're really simple to implement.
There's no better place to start than with a Shopify development services plan if you want to take your eCommerce business to the next level. Our Shopify dev and experts will work with you to build a personalized solution that suits your exact needs, beginning with a dedicated account manager. We'll then create your eCommerce website, shopping cart, and any other features you need. We'll also provide continuing help throughout the process to ensure you get the most bang for your buck.
Steps To Easy Digital Marketing For Your Shopify Store
1. Automate Repetitive Marketing Processes
With the help of Shopify applications and other technologies, you can automate the majority of your tasks.
This allows you to concentrate on growing your business while manual, operational, or repetitive activities are handled automatically.
One of the better tasks that may be delegated to robots is:
a) Campaigns to recover carts
Automated reminders can be used to entice shoppers who have added items to their carts but have yet to finish the transaction.
Best tool for cart recovery :
TxtCart for SMS recovery
Firepush for automated web push notifications
CareCart for email reminders
Recart for sending reminders on Messenger
b) Customer engagement
Maintain customer interaction by automating retargeting, remarketing, and customer engagement for your Shopify store.
There are Shopify applications for everything from welcome emails to product updates!
Useful Resources:
Engagely for Thank You emails
HelpCenter for FAQ & Help Desk
Zendesk for omnichannel connectivity
c) Social media promotions
There are two alternatives available to you: 1. By linking your Shopify store with social media profiles, you may share your products with a single click.
2. You may use Shopify apps to set up Facebook and Instagram Shops, which will automatically refresh your product inventory and make it accessible for sale on social media sites.
Tools to Use:
Twitter
Instagram
Facebook
Pinterest
d) Internal communication and program management
You can keep track of your cross-functional projects, sales and marketing operations, customer management, and more by integrating your Shopify store with your project management software.
Tools to Use:
Slack
Trello
Google Workspace
Airtable
2. Get creative with SMS
Open rates for SMS marketing are among the highest in marketing, at 98 percent.
Customers are grateful for the extra help.
They prefer receiving promotional SMSes because they are brief, direct, and get their point over in the shortest amount of time possible.
Furthermore, they do not need to join in or go online in order to receive the message.
This is an excellent chance, but you must take advantage of it.
Ensure your messages are limited in length.
Use SMSBump to tailor your messaging to audience segments and automate them.
Look into data protection and consumer safety laws, as well as privacy laws such as CAN-SPAM and the TCPA.
Automate your cart recovery campaigns on SMS, and make sure your one-time promotional campaigns are timed correctly.
3. Have fun with your high-intent subscribers
You want to learn more about your audience and their requirements, but bombarding them with inquiries isn't going to help you.
No one has time to fill out lengthy paperwork or elaborate on what they require. They'd rather go with a brand that already seems to "understand them."
However, running quizzes to poll your audience is one approach to get people to open up and subscribe organically.
For example, Care/of, a well-known e-commerce company, is aware that users of its site are wary about making health-related transactions. As a result, they ask them to take a quick test.
The quiz then guides them through a series of questions to determine what they require and where they are in the consumer purchasing cycle.
When a visitor completes a survey, they are given personalized product recommendations, making the buyer feel special.
Running a poll on your Instagram account and getting people chatting, discussing, and sharing their thoughts on your items is the key to your success.
4. Make good use of Shopify SEO features
In one easy-to-understand sentence, the following sentence describes it.
This means that you should be available during a pursuit with perfect timing so that you can think.
You should make sure that all of your entry points, item pages, landing pages, assortment sites, and, surprisingly, the temporary deal pages are SEO friendly as well so that they rank for the relevant watchwords.
If you're hosting a Black Friday Cyber Monday deal, for example, your deal page should be optimized for terms like 'BFCM arrangements' and similar terms.
While coming up with an SEO strategy for your Shopify store, make sure to:
More top-of-the-channel catchphrases should be targeted, as they have higher search volumes than fundamentally unambiguous ones.
Concentrate on long-tail catchphrases as well, as these are likely to be used by buyers with high purchase intent.
Concentrate on location speed so that long load times don't provide an excuse for drop-offs and lower search ranks.
Enhance all of your site's images for search to show up when someone looks at the pictures section.
Set up URL structure, add meta title and representation for each page, and include ALT text for all images using Shopify's underlying SEO features.
When writing item descriptions, be as distinct as possible because they will certainly include a slew of key terms.
Link all of your website's possible item and classification pages together.
5. Launch an irresistible loyalty program
Up to 75% of customers would choose to buy from a company that offers rewards over one that does not.
You can ensure that your shop receives constant traffic in a few ways.
As a result, your personnel must be able to cooperate.
You can start a beta testing program by encouraging your clients to participate for no cost. Even before you introduce your new product, ask them for comments.
Every integration should be rewarded, such as receiving an email from your firm, making their first purchase, sharing their reviews, tagging your brand on social media, and so on.
By opting for a point system, buyers gain the flexibility to trial the things they really desire while also continuing to buy them.
Additionally, loyalty programs provide essential insight into audience data and how it may be used to create marketing campaigns.
The beauty area of Sephora is an outstanding example of inspiration for me.
6. Invest in community marketing
Bringing your most significant consumers and partners into a community and using that to drive marketing and attract new customers is what community marketing entails.
This can occur in any location:
Subreddits
Groups on Facebook
Channels on Discord
Blogs for the community
Even in the form of live sessions and events
For example, a Facebook community dedicated to the buying and trading of fragrant candles could be used to drive product placements for candles.
You may also build a decent brand of notoriety by regularly posting instructional stuff that is relevant to the relevant local community persons. You can have a successful career if people trust you.
It also costs next to nothing and generates a significant amount of word-of-mouth purchases for your Shopify store.
For your Shopify store, you may also employ a Facebook ad expert. This will help you to try out different adverts and build audiences that are relevant to your business. This is a fantastic approach to grow a loyal following and increase revenue. To create additional leads, you can also use Facebook ads.
Here are some pointers for running a successful community marketing campaign:
Consider creating a brochure that keeps your community informed about your brand's most current developments. Integrate it with your Shopify store so that it is immediately updated with all new content as soon as it is available.
Use an app like Endear to generate personas that you can use to target different groups on social media and raise awareness about your community.
Keep in mind that sometimes little is more. Don't get caught up with the numbers. It's preferable to do numerous activities that provide the experience rather than a few things that don't bring much worth.'
Use a service like Shopcodes, which sends out alerts whenever your company has an event.
7. Turn customers into a sales force with a referral!
Your finest brand ambassadors are your own customers, with 90% of consumers trusting word of mouth. You may harness their full capacity to bring more visitors to your Shopify store by implementing a referral program.
Here's a simple referral campaign example:
It's simple to set up a referral program on your Shopify store. Simply follow the instructions included with your app, and you can rest assured that any customer who walks into your store will be led to an app that will assist them.
Referralcandy is maybe the most well-known.
If you follow the regulations, you can be confident that your pupils are receiving the finest possible treatment, and you can be assured that they will appreciate your efforts.
To be successful in referral marketing, you must assure the following:
Make it simple for customers to participate and get the correct answer at the right time by including a link to your own referral marketing program in the main navigation bar. Create a full-fledged program with several stages and awards. Recognize how the program operates and how customers might benefit from it.
Look at Google Analytics to see where the majority of your traffic comes from.
Use influencers to promote the referral program to the target demographic, distribute links to the main page, and explain how it works.
You can use customer reviews to direct clients to your referral program, which will help you build your referral program.
8. Bring in the UGC
It is vital to provide exciting material that is effectively planned and built to satisfy the demands of your users to engage your community and develop the greatest user-generated content (UGC).
User-generated content raises brand exposure, expands your buyer base, and gives you a social media presence.
Running a UGC campaign, on the other hand, isn't always easy, because developing a workflow that works for you isn't always easy.
The B2B marketing funnel has three important components.
A clear call to action that persuades your loyal consumers to participate. These are the channels through which you can disseminate this material.
Use them to get the word out. A plan that lays out the best method to use this material across your platforms.
Take a look at this example from Travelex:
They've made their program apparent on their Facebook page, inviting individuals to contribute content, and incorporating user-generated content into their content strategy.
Plus, by making UGC shoppable, you can encourage people to buy things.
Here's an illustration:
Through after-purchase emails, direct links, and even QR codes, the app makes it easy for your consumers to share your photographs and videos with you.
It lets you determine how your material is displayed across all of your store pages and makes it easier for customers to add their content via an easy-to-use upload form.
9. Understand the potential of good content.
Today, 76% of B2C marketers use content marketing to reach their target clients.
With the growing need to consume information before making a purchase decision and the growing number of online businesses and consumer demand, it's time for eCommerce marketers to focus on content marketing.
This is a technique in which you go beyond product descriptions to emphasize the benefits of your items, what makes your collections unique, your brand story, and how you will bring value to your customers.
Consider the following scenario:
If you own a fashion label, you can produce seasonal trend lookbooks that are consistent with your image. This is a subtle method to entice fashion-conscious customers to check out your collection.
Educating others about what you do is the simplest method to demonstrate who you are. It's a terrific method to demonstrate to your customers that you know what you're doing by educating them about what you do.
Here's how Mr. Porter manages a content marketing strategy that is swift, reliable, and beneficial to customers:
However, content marketing only works if the content is always of high quality.
Create content with the consumer in mind.
When it comes to creating B2C content, 73 percent of creators prioritize engagement. This type of information can be shared, and visitors can be diverted back to the website.
Concentrate on keyword optimization for your content.
When creating content, it's critical to include phrases that people can use to find things they wish to buy. This would also help with search engine optimization.
Here's an example of a meal subscription service that uses blogs to sell its goods.
You can even use podcasts to reach out to first-time audiobook buyers.
10. Try as it may, Pinterest is not for everyone. Use it.
Pinterest is a social media platform that caters to a wide range of interests.
The greatest repository of knowledge for mankind, the goldmine of ideas, provides a fantastic platform for product discovery.
This is an opportunity to develop as a professional so that you may improve existing systems by making use of their advantages.
Here's how to go about it:
'Integrate your Shopify store and use images from your website in your Pinterest boards.'
Bring a 'Pin' to each of the content elements in your store that can be used. Customers will be more inclined to return to your store to use these as a result of keeping them.
In the following example, discuss how your items will help a specific user.
Keep in mind that pinners are 70% more likely to interact with products in scenarios. So, when you're making your products match your customers, create a natural setting.
Include the following in your readers' pins to ensure that they may also reach you:
Install the Pinterest app for Shopify.
A catchy name for your product/collection, as well as an image/collection description.
An attractive product description or a persuasive sales pitch that motivates the customer to act',
Hashtags that are most appropriate for your image
A link to a web page where the user can learn more about the product they've discovered.
To stimulate website visits and reduce the purchasing cycle, use product tags.
Apply for Rich Pins for your websites and blogs. This method makes use of the Pinterest platform to help your pins reach a wider audience.
Add your store URL and a description of your brand to your Pinterest profile.
11. Be an active Facebook Marketplace participant.
If you know how to use Facebook Marketplace properly, it may be a huge help.
You can develop your own Shopify store and present your catalog online to better connect Shopify with your catalog online or manage inventories.
This has several advantages.
For offers, you don't have to rely just on foot traffic. You can generate more traffic to your website and make a purchase without having to redirect them by building your Facebook followers and sharing excellent content organically.
You may also use Facebook Marketplace to strengthen your brand identity and increase brand knowledge and recall.
Remember to visit Facebook's social media website; don't miss out on the chance to sway your buying choice.
The following is an example of a brand's active Marketplace:
Follow these steps to create your Facebook store.
If you haven't already done so, go ahead and do so.'
Install the Facebook channel.
Make Facebook Shop the first feature on your store to increase the value of your Facebook page.
The Facebook Shop function is available on the Facebook channel Overview page if you already have the channel installed.
Suppose you've already set up Facebook Marketing. In that case, you'll need to link a Facebook Commerce Manager account to the Facebook channel by going to the Facebook Shop area and pressing Start set up.
Connect your shop's essential Facebook Assets.
Choose or pick your data-sharing options to ensure that your data is not shared.
To submit for evaluation, you can accept Facebook's terms and conditions.
It might take up to 48 hours for Facebook items to be reviewed, and you'll be notified through email and in your Shopify admin dashboard when it's done.
12. Make your Instagram feed shoppable
You can create an Instagram store in the same way that you do on Facebook. This includes offering your store's customers the things you use on Instagram.
You don't need to create an Instagram business account, enter crucial details, or connect it to your Shopify store. After that, connect your Instagram account to your Facebook profile, transfer your item index, and activate the shopping highlight.
You're ready to start including item labels in your videos and presents so that they may be shared on Instagram.
You may add things from your inventory to your Instagram stories by selecting the appropriate stickers from the sticker plate.