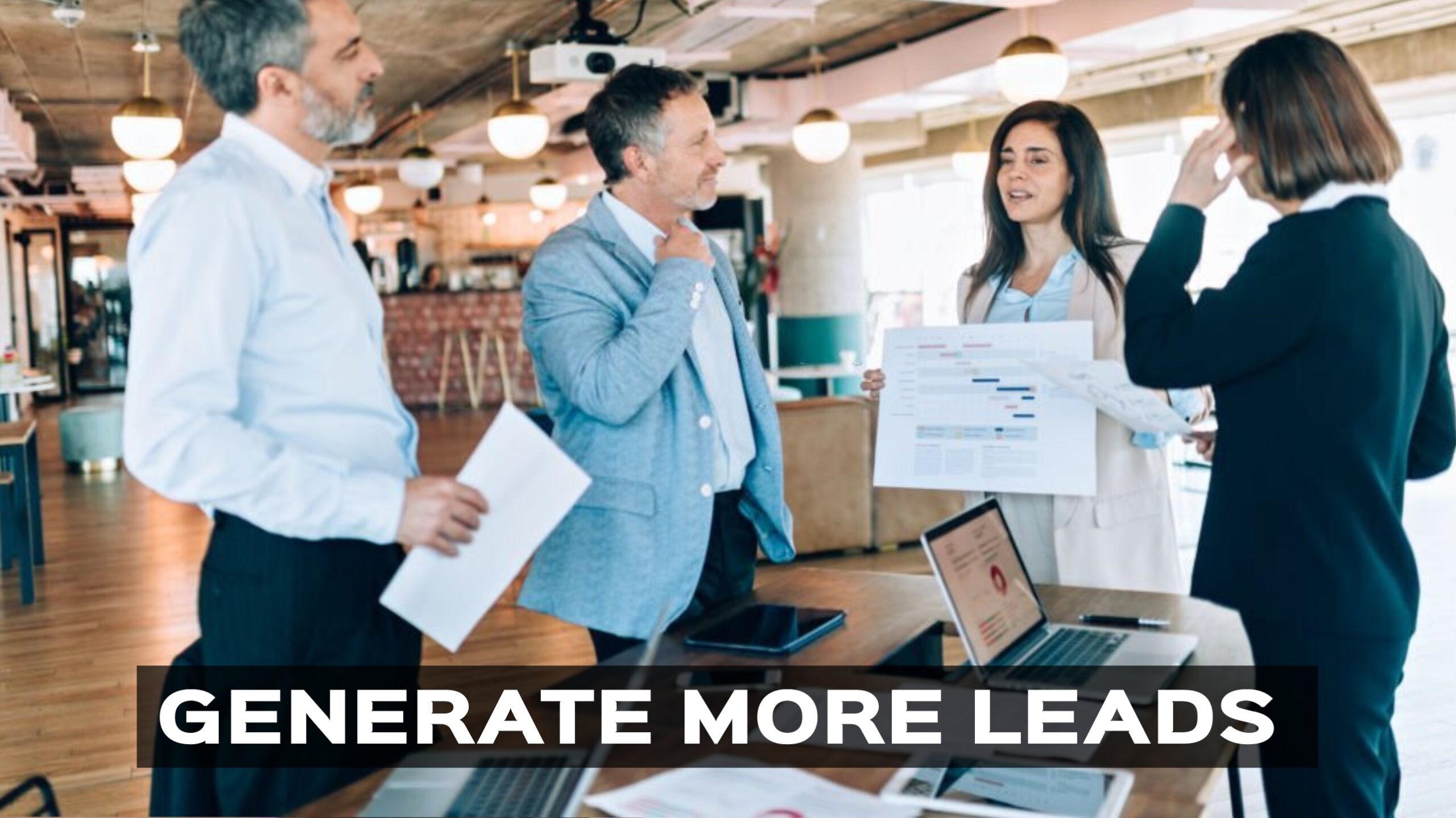 Generating leads is one of the hardest tasks you'll ever have to do in business, and it can be especially tough if you're trying to do it alone.
Whether you're looking to generate leads for your online store or simply need more leads for your regular business. There are multiple strategies you can use to generate more leads for your business. Here are 10 ways you can do just that.
1) Know the Audience to get Leads
Some businesses are looking for leads (people who respond favorably to information, if not immediately ready to buy) while others need customers right now (immediate buyers).
Knowing which kind of leads you want will help you craft a better marketing strategy.
Before your make, any marketing move, ask yourself:
This way, as people come in contact with your brand or content, they'll likely find something that fits them.
2) Build a relationship with your target market
If you want more people to purchase your products or services, then you need a steady stream of qualified leads.
The best way to do that is by building a relationship with your target market. One of our favorite ways is through content marketing.
From Facebook groups and Linkedin communities to Quora, Reddit, and Pinterest groups, there are tons of ways to have an open dialogue with your target market on social media and elsewhere on the web. 
Another great way is to get involved in local meetups or conferences related to your niche, where it's easy to network and make friends with other like-minded business owners who can help spread the word about what you do when they hear it's awesome.
3) Get the right tools
The best way to generate leads is through social media, email marketing, and search engine optimization (SEO).
Social media is perhaps one of the easiest ways to get people interested in your business. At a minimum, you should have a presence on Twitter and Facebook. 
These sites are free and easy to set up, and they'll help you build a following over time.
You can also get more sophisticated with tools like Hootsuite or Buffer that make it easy to schedule posts across multiple social platforms at once.
When it comes time to take things offline, try direct mail services like MailChimp or Drip.
4) Use the right formats
Be sure you're using the right lead-generation formats for your business, like short code text messaging, email, and online forms.
For example, if you run a home renovation company that uses lead paint removal as a service (and you may not know it), then you can use an SMS texting campaign that allows people to opt-in by texting Lead Paint Removal.
That way, if they want more information about how you remove lead paint or how much it costs, they can respond with a text message.
If your client has lots of questions (like many of us do), then they can ask them directly and get answers quickly.
5) Create an Attractive Deal (Discounts, Free Trial)
When you're looking for ways to generate more leads, start by creating an attractive offer. An exciting offer is something that compels your target customer (and anyone they know) to want to sign up.
It could be a discount, a free trial, or access to exclusive content – but it has to be compelling enough that people are moved to take action.
Think about what would compel you as a consumer and use that as inspiration when creating your own irresistible offer.
For example, if you're trying to launch a new app, create an exclusive offer just for potential users: say, Download our new app and get 30% off.
This tactic works especially well in crowded markets because it quickly sets you apart from competitors as well as from other brands of similar products or services.
6) Use social media to build up hype
Promoting a business is all about visibility. For that reason, social media is an excellent way to let people know you're out there.
Posting content on Facebook, Twitter, Instagram, and other platforms will help people see your business in their feeds (and give them an excuse to buy your product).
Furthermore, simply sharing content from other businesses shows that you're looking out for them. It will make prospective clients want to do business with you because they feel like they can trust you. That kind of social visibility can be invaluable when it comes time to close sales—which brings us to our next point…
7) Make a Great landing Page
No matter how good your service or product is, you can't sell it unless people can find you.
But that's not always easy, especially if you're a startup. That's why an effective landing page is so critical to your success.
The problem is, some entrepreneurs don't know how to create one that converts—or they rely on unreliable gurus who overcharge them and promise results but don't deliver.
It's time those gurus took their tricks elsewhere. We're taking a look at what separates a great landing page from a bad one, and showing entrepreneurs how they can do it themselves, affordably and easily.