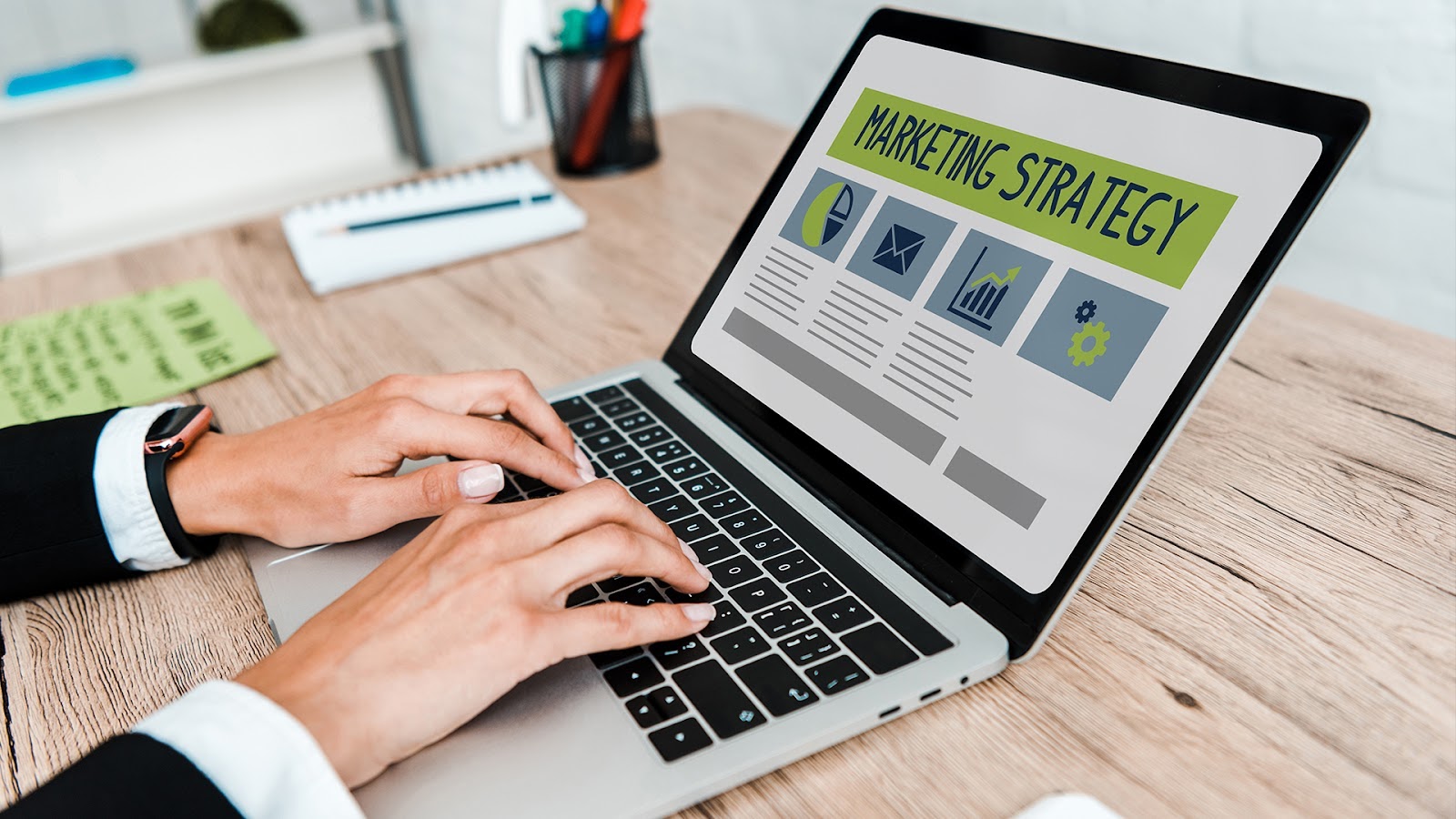 Digital Marketing Strategies are essential – they include activities and tasks that create your online visibility and the results you get when you manage all forms of online communication and content. These 5 essential strategies will increase your website traffic, boost your rankings and attract more new leads and customers.
What is Digital Marketing?
Digital marketing is a broad term that covers a range of different services and activities. As a business owner, you may be familiar with some of the following digital marketing services:
SEO (Search Engine Optimization).
This is the process of optimizing your website content so that it ranks higher in search engine results. SEO involves creating a good user experience (UX), writing quality content, and employing best practices for on-page optimization.
PPC (Pay-Per-Click)
PPC advertising allows you to pay whenever someone clicks on an ad. Paid search ads appear at the top or right side of search results pages on Google and other search engines and typically look like regular Ads. You can target your ads for specific keywords or phrases to get more targeted traffic, but these types of ads are usually not seen by all visitors because they are only shown to people who use particular keywords or phrases when searching online.
Social Media Marketing (SMM)
Social media channels such as Facebook and Twitter can be used to promote your brand and connect with potential customers online. These platforms allow you to create an online presence through content creation and engagement with users through posts, comments, likes, and shares.
5 Digital Marketing Strategies For Your Small Business
Get a Blog
Blogging is a great way to showcase your goods and services. It is one of the most effective content marketing methods. Content marketing focuses on making your business reach more people. This way, they can engage and connect with your products.
You can use the blog to announce new products or services. Write some content that explains the best usage of your product. In short, it's your company's mouthpiece that you can use to spread good information about your products or services.
Learn Basic SEO
Now you have a blog but there are no readers? This is where SEO comes into play. You should have a basic knowledge of SEO so that you can hire a good SEO executive for your company.
First, ensure that your content is SEO-friendly by using on-page SEO methods. It helps your website to gain more visibility on search engines.
However, some off-page SEO methods are necessary, so your website can be on the first-page result. The reason is that people rarely go to the second page of SERPs because they get every information on the first page.
Being on the first page shows that your contents are relevant. Therefore, it gets more visibility and attention. Since more visibility means more money, you must employ the right SEO strategies for your business.
Use social media
Social media is powerful! We have seen how social media has made and marred people's careers. If used appropriately, your business can grow through social media.
Social media marketing helps you achieve your business and marketing goals. You can use Facebook, Twitter, or Instagram altogether by creating a business page. However, it's not only about creating a page and posting anytime; you must follow some strategies.
Some of the strategies are understanding your audience, posting relevant content, and engaging with your audience. You can run ads on these channels to reach your target audience for more views and actions. Furthermore, you can join groups related to your business on Facebook and use hashtags on Twitter.
Email Marketing
Email marketing is one of the oldest strategies, yet it still ranks as one of the most effective. Funny as it may seem, some people still don't effectively use social media but use emails well. So, we need email marketing for the complete visibility of businesses. It helps your potential and existing customers to know more about your services.
Though these people may not need your services immediately, they will remember your brand in the future. They'll be more likely to choose your business when they're ready to buy because they know your brand. However, you can't start email marketing if you have no list. Also, you can't be successful in email marketing if you're targeting the wrong audience.
Get Customer Reviews
Reviews go a long way. No matter how convincing your contents are or how genuine your business may seem, some people will not patronize it till there are reviews. A study has it that most online shoppers depend on reviews before buying stuff.
Reviews may help a company's legitimacy and impact consumer decisions. They also build clients' trust and stimulate interaction with the organization. Therefore, it increases your business's revenue.
You need to encourage customers to leave reviews on sites like Facebook, and Google Business Profile. Don't bother about bad reviews. No matter how good you are, someone will have something negative to say. But you should understand that a combination of good and bad reviews is better than only one or two positive reviews.
Conclusion
In the online world, visibility is one of the most important and necessary things for a business. With good visibility, you can draw more customers to your business and increase your sales. There are many ways to improve your business visibility. Today we have discussed 5 proven digital marketing strategies that can help you gain visibility for your business and improve customer engagement in the process.