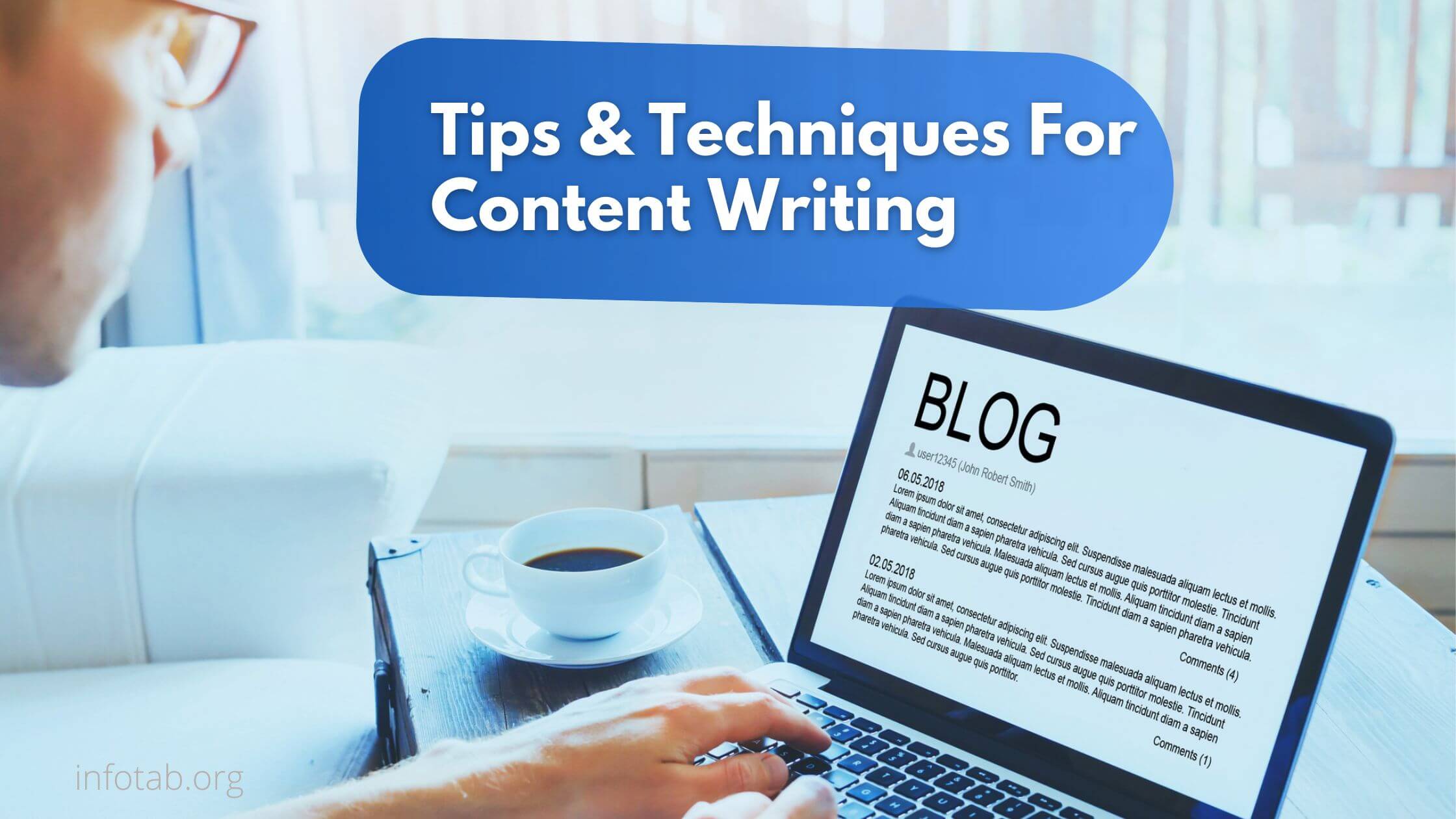 If you are a content writer then you must know how important it is to understand your audience and then craft useful content to meet their needs.
What you write must be clear, readable, engaging, and in short, valuable. For sure, writing becomes challenging when it comes to providing value.
Anyhow, don't worry as we are here to tell you about the most effective tips and techniques for creating quality content with ease.
Whether you are a professional content writer or a beginner, read this article regardless of your experience and expertise.
Stay put as we are going to tell you how you can create captivating content and outperform your competitors in real-time.
How to Create Quality Content?
After thorough research, analysis, and experience, we have found the most effective ways to create quality content that people actually read and search engines quickly rank.
According to our research, in order to captivate and engage your users, you need to be creative with what you are writing and how you are writing. It's simple, you need to find the answers to the following questions:
What does your target audience need?
What are your competitors missing?
What makes you unique and better than others?
How to stand out more than the rest?
How to hook and captivate the users?
Once you find the right answers to these questions, you will be able to create quality content for your users, readers, and customers.
Let us make it simpler and easier to understand. Keep reading to gain in-depth insights into the most effective tips and techniques to create quality content.
Understand the User Needs
Whenever you write something, always ensure that you know who you are writing for, and why.
If you don't understand what your audience is looking for then you will never be able to create quality content.
As a content writer, you must be aware of your users' needs, so that what you are writing can answer their queries and solve their problems in real-time.
For this, you need to keep up with the trend and must be aware of the keywords that your target audience uses to carry out search actions across the web.
Once you understand your user needs, you'll be able to create ultra-specific catchy headlines and target the right keywords within your content.
Whether you are writing some informative content for a blog, a product description for an e-commerce platform, or a service copy for a website, make sure that you know what your users and prospects possibly need from your site.
Find the Content Gaps
When you endeavor to understand your audience requirements, then you must look for the loopholes in your competitors' content as well.
For instance, you create content for a blog about entertainment news. You know that your users are probably looking for the latest news and updates about the upcoming movies. So, you'll perform a quick analysis to find out the in-trend entertainment news, right? Just as you are doing this, you need to find the content gaps as well.
It's simple: you need to look for the points where your competitors failed to provide the right and required information to the users.
It can either be a piece of information or it can be the organization of the content that contains a loophole.
This is your duty to find the gaps and fill them in your content. Create content that provides your users with the required thing in a unique and more engaging manner.
Feature a Unique Selling Point
We just asked you to find the content gaps, right? It was actually a question of creating a unique selling point.
If you want your content to rank higher on SERPs, you need to make sure that your content is distinctive from the competitors not only in terms of wording but information and style as well.
This can only be done if you feature a unique selling proposition. You are required to create content that shows off a new and unique perspective.
Just as certain services and features set one company apart from the rest, so you need to produce content that offers something new and different to the users, something they actually want.
Once you know what can make you better, unique, and more useful than your competitors, you'll be able to create engaging content for your readers.
For example, you can create ultra-specific headlines or provide more valuable information in a completely innovative manner.
Play With Your Words
The structure, tone, and style of your content must be better than your competitors in order to outperform them. For this, all you need is the magic of "wordplay".
You know what your users need and what are your competitors' loopholes that you need to fill.
Now, the only thing you need to do is play with your words to create engaging content that not only hooks your readers but provides them value as well. In simple words, you need to bring something new and unique to the table.
First of all, collect catchy phrases and sentences from the websites that you studied for information.
Afterward incorporate the catchy phrases in your sentences to make them more appealing or simply, rephrase catchy sentences to sound creative but in a unique way.
You know what – you can do both at the same time.
If you don't know how to play with the words on your own then we suggest you harness the power of AI content tools. For instance, you have found an engaging paragraph about your target keyword.
Now, you need to create something better than this, right? The best thing you can do here is collect the most important sentences and rewrite them using an AI tool, leaving no room for plagiarism.
This way you can easily make your content unique, creative, and much more captivating.
Lead With Catchy Headings
Here comes the most important tip: lead your readers with persuasive and ultra-specific headings.
The readers never bother to read the content that's without a clear heading structure because each headline serves as a guide to what comes next.
In simple words, you need to create the headings that contain the target keywords so that when your readers take a bird's eye view of your content, it takes them only a second to know what they will find in your content.
Moreover, your headings should be organized in a hierarchical way.
Make sure that you use powerful, emotional, or persuasive words to create your headings – otherwise, you will fail to captivate your readers. The best way to do this is to target your user needs through your headings. Highlight exactly what they are looking for and see the magic.
Now, if you are looking for some effective ways to streamline your content creation process and innovate your wording then keep reading.
How to Speed Up Your Content Creation?
The simplest answer to this question is "Artificial Intelligence". Yes, you can boost your content creation process with the help of AI-powered tools.
There's a wide range of tools that uses edge-cutting AI technology to accelerate content writing, editing, and optimization.
You must be aware of the traits of quality content, right? We have some AI tools that enable us to mark the most important features of quality content that include uniqueness, readability, clarity, and creativity.
Let us provide you with quick insights into the widely-asked questions regarding content creation so that you can find out how to boost your writing without any hassle.
How to Make Your Content Unique?
The content you create should always be original and free from duplicity. In order to ensure your uniqueness, check your content using a plagiarism checker. 
If you find any duplicate content, the best thing you can do is paraphrase it. You can remove plagiarism on your own but we don't recommend it as it's quite time-consuming.
We know that you would never want to waste hours on removing plagiarism and making your content unique. Therefore, we recommend you use an AI tool to simplify this task.
There are many rewriting tools available that you can use to remove plagiarism within seconds.
You can choose any AI-powered tool that quickly analyzes your content to restructure its wording and reshape its organization without changing the original meaning. Indeed, this is the easiest way to write countless articles and meet your deadlines without sacrificing quality.
How to Maintain Readability?
If your readers and users are unable to understand your content, then what's the point of creating it in the first place. Indeed, none.
Neither the users nor the search engine prefers content that is difficult to read and understand. So, whether you are writing a simple tagline or a full-length article, it must be readable.
There's a set of webmaster guidelines that you can follow to make your content easy to read for an enhanced user experience. In case you still fail to create readable content, then you can use AI tools that improve content quality in terms of readability, relevancy, and creativity. For sure, you can save a lot of time and effort if you simply use an AI tool to enhance your readability score. It's more convenient and reliable.
How to Write Content with Clarity?
When we talk about content quality and especially, readability, clarity is considered most important. You need to make sure that your ideas are clearly presented in your content and that the readers can easily grasp what you are conveying through it.
If your intent is unclear to the readers then they will never be able to understand your content, which means zero user experience and zero rankings. So, will you be able to spend multiple hours on writing with absolute accuracy and clarity?
We know that you would want some efficient and effective way to do it. In order to make sure that your content is well-written, you can use a Text Improver to enhance its quality in a shorter period of time.
It will take only a few seconds to rephrase your content to enhance its quality by all means. Once you improve the content quality, it will become completely clear and easy to understand for the users/readers.
How to Write More Creatively?
For sure, you can not stand out from your competitors if your content is not creative. Whatever you are writing, you need to make it at least 2x more innovative and engaging than the rest.
For instance, you have written your content with plagiarism-free wording but there's not even a single point in your content that is unique and new. Do you think that you can outrank anyone this way? Certainly, not. Simply, with your wording and style, everything must be perfect.
Undoubtedly, it requires extra time and critical thinking to sprinkle the magic of creativity into the content. Anyhow, thanks to AI tools, we can easily cut down this time and minimize the extra effort.
Summary
If you want to create quality content then be aware of the trends, understand the business goals, find the missed opportunities, and most importantly, play with your words in a unique and engaging way.
In simple words, your words, phrases, sentence structure, organization, and even headings should be completely novel, engaging, and highly creative.
There are multiple AI tools including plagiarism removers and rewriters that can help you to achieve these content goals and enable you to rank higher on search engine result pages with ease.