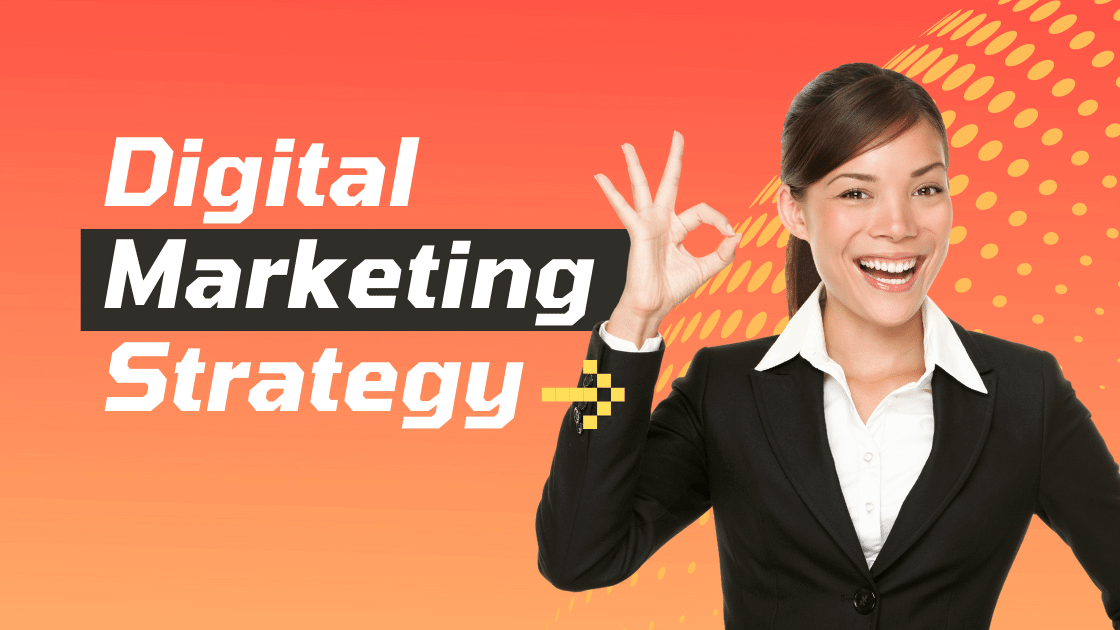 Marketers around the world are always trying to expand their customer base using the Internet. However, it's challenging because there's plenty of competition. Everyone's aware of the immense possibilities online ventures provide, and they rarely shy away from competing with others for a place on the market.
What they're all trying to do is increase website traffic. It positively affects customer base, visibility, search rankings, etc. Although the task isn't a walk in the park, you can still follow some steps that will allow you to reap the benefits in the future.
Here are the most profitable digital marketing strategies aimed at high website traffic.
Mobile-Friendly Site
Did you know users of mobile devices were responsible for 55% of page views in 2021? Experts believe the percentage will continue to increase in the future. Ever since Google announced mobile-first indexing in 2018, the businesses have made mobile versions of their websites a priority. That's because Google uses your website's content in its mobile form for ranking and indexing.
If you haven't already, focus on the most essential ranking factors. For instance, improve the website's design so that it's intuitive and easy to use. If it's too complex, it can badly affect your bounce rate. Then, speed up the page loading time. According to HubSpot's research, if it takes 1 to 3 seconds for the page to load, the chances of bounce rates increase by 35%. Make sure the text size is readable and discernable, and the navigation buttons are clickable. Taking care of the smallest details could improve the user-friendliness of your website.
Buyer Personas
Every marketing strategy revolves around the buyer persona. Who is your buyer persona? In short, it's your ideal customer. If you don't know who your target audience is, then you don't stand a chance marketing in highly competitive markets. The more you know about your buyer persona, the easier selling products or services becomes. Also, your marketing efforts pay off. So, get to know them. Find out what their needs are and what challenges they face, so you can impose your brand as a solution to their problems.
Content Marketing
Creating website content is a must for increasing traffic. Search engines don't have anything to crawl through and rank and index your website without it. As a result, users and potential customers won't be able to find you in the search engine results.
With relevant and valuable content, you can start conversations on social media and use it to drive traffic to your website. The method allows you to reach your audience through various content forms. The more content you have, the better, because you can then repurpose it or update it and boost traffic and rankings.
Try to mix the content types up and see which one resonates better with your target group. With long-form content, you get to share your expertise with others. If you're persistent, you might be recognized as an expert in the field. It's important to remember to create content for every stage of your buyer's journey. Every step requires a different type of content, so give them what they're looking for. Then, they can make the buying decision and become a part of your customer base.
Storytelling
Most marketers turn to appealable content to attract visitors and convert leads. When the visitors scan the content and don't find anything that sticks out, they skip reading the whole piece and leave the page. What if you were to use storytelling that already revolves around memorable stories?
Believe it or not, this technique can help you achieve most marketing goals as long as it's specific and measurable. Then you can develop a strategy and put the wheels in motion.
While it's highly recommended to invent new stories, you don't have to do it if you can't think of anything. You can still use storytelling to generate traffic. All you have to do is listen to other people's stories and create an inspiring and long-lasting content piece. The stories of other people can include those of your employees, for example. Try to find someone who has been with your company the longest. They might have plenty of personal stories or professional ones about the company's growth. Use your internal communication strategy to collect the stories.
When choosing the story, you have to keep in mind a few things. For example, when you tell the story, will others believe it? That's what differentiates great stories from good ones. Once you find the story, you can build a strategy around it to grab people's attention and keep it as long as possible.
Internal Linking
Search Engine Optimization has several practices you can use to reach marketing objectives. One of them is internal linking.
You can add value to your content pieces by including links to other relevant content on other pages of your website. For instance, you're running an online bookstore. You're writing a blog post on this month's or year's bestsellers. Why not include links throughout the content leading to your webshop? This way, you're subtly reminding those readers who haven't read some of the books on the list where they can buy them.
The links can also lead to other content or web pages to keep the visitors on the website as long as possible. This way, the search engine can index the pages faster than usual which also leads to quick rankings.
Online Directories and Reviews
A few decades ago, people would use Yellow Pages to find the business they need right away. Today, Yellow Pages are a thing of the past, at least in their paper form. Since people spend the biggest part of their day glued to their phones, your business is only a click away. If they don't find you listed on Yelp or Google Business Listings, you may lose out to a competitor. 
So, register on directories and review platforms relevant to your niche. Create your business profile and don't forget to include a link to your website and all active social media channels for the website traffic. Also, list your website on other local directories.
As for the reviews platforms, turn on an alert, so you get notifications whenever a user leaves a review or comment. Also, encourage your loyal customers to leave you a review and make it easier for potential customers to make a buying decision.
Content Updates
Every once in a while, conduct an audit of your content. Some of them might be outdated and could use some refreshing. For example, if you wrote about trends in a particular field, you can go back to it and update the content with some new information.
Content updates allow you to achieve a few important goals. Firstly, the search engines will treat the content as a new one and rank it again. This means you have another shot at ranking higher than the previous time. Secondly, the updates show your readers you have plenty of knowledge on the topic in question. Then, the search engines and readers will be under the impression you're consistently putting in the efforts to stay ahead of the curve in the industry. Lastly, the visitors have a reason to come back for more content which can only mean more traffic.
Social Media
Whether you're trying to promote products or landing pages or increase website traffic, social media is your go-to practice. Did you know 48% of the world population uses social media daily? That's why these platforms are the best online places to be seen and heard for online marketing purposes.
Your chances of boosting traffic are incredibly high if you have active accounts on various social media channels. To maximize them, there are a few tricks you can use. For instance, use images and videos along with website links to attract users' attention. Then, promote sales, limited edition offers, discounts, and loyalty clubs across multiple channels. This way, more users will be able to see it and click on it.
While getting the customers to visit your website is the first step, you should also figure out the next ones. What do you want them to do once they're on the website? Try to align your channels with the website to reflect the same goal and energy.
Guest Blogging
Most bloggers create content for other blogs too. It's an excellent opportunity for expanding your reach and generating traffic. Find some blogs which are relevant to your niche. Most of them welcome guest bloggers only if the content matches their blog's purpose and vision. When you create content for another website, you can link it to one of the pages on your website and drive new visitors to your site.
You don't have to be the only one to create content for your website. You can invite other bloggers or influencers to write a guest post on an interesting topic. As you allow others to write for your blog, your website will start enjoying an influx of new visitors from other websites and blogs. The guest blogger will promote their post across multiple channels and increase your website's visibility. If you decide to allow others to write for your website, you should create a style guide first. The guide should cover the content you're most likely to accept, its quality, and the way writers can pitch their idea to you. Don't forget to share the guidelines on your website, so they can determine whether their content meets the required criteria.
Whether you're the guest blogger or someone's guest blogging on your site, you're building authority. This is one of the factors search engines consider when ranking websites. 
Content Repurposing
Preparing new content regularly can be tiresome, especially if you don't have a writing team to help you. You can lose inspiration or simply not have enough time to produce high-quality content to generate traffic. 
What you do have is plenty of content on your website. In such situations, content repurposing is your secret weapon. Find a suitable content piece and change it into a video, Reel, podcast, or guide. Also, you can use relevant bits, such as statistical information, and post on your multiple social channels. It will satisfy the content needs of users belonging to different demographic groups and generate much-needed traffic. 
All you have to do is make sure the repurposed content suits the channel you're planning to share it on and the target group. For example, Instagram is great for stories, teasers, and Reels, YouTube for lengthier videos, while Facebook supports both written and video content simultaneously.
Build Relationships on LinkedIn
You can use LinkedIn to drive significant traffic to your website since it's the most relevant network for businesses and professionals. The greatest advantage of this network is the chance you have to connect with people from the same or different industries. You can even find new employees if you need to.
It's important to be active on LinkedIn. Sharing posts and engaging with others is how you build relationships with loyal and potential customers. The posts shouldn't be just about your business insights or status updates. Instead, treat the network as a blog and post engaging content for your readers. Use internal links to improve website traffic and slowly build authority. 
You can also participate in discussions and comments sections and share website links whenever it's appropriate. For example, share it if it provides value or a solution to someone's problems. Don't overdo it because then you'll be flagged as a spammer and that won't do your reputation or traffic any good.
While links could help you drive traffic, they aren't necessary for engaging with others. You can ask or answer questions, offer advice, or share experience and knowledge. This type of engagement strengthens the impression of your business.
Summary
One of the most frequent marketing goals is increasing website traffic. The goal presents quite a challenge for most marketers because everyone wants to benefit from their digital businesses. While it may be challenging, driving more traffic to your website isn't impossible. Our digital marketing strategies can help you get started and find your way to much-desired website traffic.