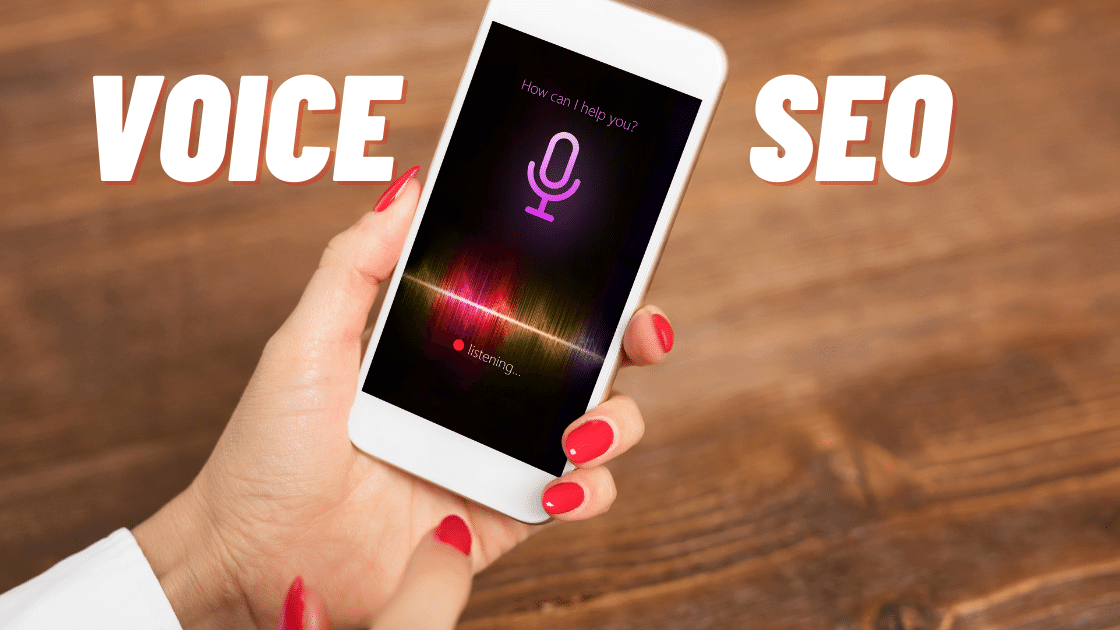 The digital marketing space is rapidly changing with the way people search for content and information changes. People always look for a better user experience now, more than ever before. Moreover, they expect the results to be available faster and are likely to leave a webpage that takes over 3 seconds to load. 
"Google, tell me about voice search for digital marketing!"
It is quite common now that people depend on doing a search by asking on some major voice search platforms or devices. By voice search platforms or devices. You get what you want by just starting off with "Ok Google" or "Hey Siri" or just calling "Alexa."
That being said, in this blog, you will discover 7 ways you can use to optimize voice search so as to rank better. Before that, let us throw some more light on the rising importance of voice search in SEO for 2022 and beyond.
Importance of voice search for SEO
In the year 2020, there were over 4.20 billion voice assistant devices in use all over the world, and it is anticipated that this number will climb to 8.40 billion by the year 2040. It has been found that 71% of people prefer voice search to type. Voice search is also regarded as one of the major trends in optimizing e-commerce businesses.
As the demand increases, there is an unavoidable need for websites to adopt voice SEO strategies so as to rank better. It may not be new (you must have noticed it in old movies), but it definitely is trending and is likely to grow.
People are seen to be using voice searches more often for purchasing something online. It only makes sense that e-commerce websites have to employ voice SEO in order to stand out from the competitive crowd. It will prove to be a great digital marketing strategy that can possibly bring higher conversion rates.
Apart from voice, the featured snippets and local SEO also play a major role. Usually, while searching for something via voice search, it has been seen that the featured snippets are read out loud.
Moreover, people search for local listings, like salons or tourist places nearby them. Hence ranking businesses for local search is also very important as it will bring in more local traffic for your business.
Ways to optimize voice search
Here are some strategic ways you can use to optimize your voice search and make yourself discoverable.
Analyze what people will search
Put yourself in the shoes of the audience. Think and analyze what are the most likely voice searches for your product or service. In order to provide a comprehensive response, rather than focusing solely on the keyword, you should concentrate on the way the question will be written as well as the extra words that will be used.
You may then create content that answers these queries. The presentation of an answer must also be concise and clear so as to be given priority in the searches. Another thing to consider is using a conversational tone to create your answers.
Use natural long-tail keywords
People ask more specific questions in order to get better responses. Natural-sounding, long- and informal language expressions are more likely in voice searches. Most of these queries and voice searches tend to be full sentences rather than short phrases.
Use long-tail keywords to boost your content's visibility in voice search results. It is not that short-tail keywords are irrelevant. But websites need to focus on long-tail keywords more than ever before due to the conversational full-sentence searches.
Featured snippets for your audience
This is the answer that Google recommends, and it's shown right in the search results. This is known as "position zero," and it can come in the form of a straight response.
As a result, featured snippets stand apart from the rest of the content and drive the most traffic possible. If your material is voice-search optimized, the featured sample will also be read aloud by Google while doing voice searches.
Make use of Google Business Profile Manager
Earlier known by the name "Google My Business," Google Business Profile Manager can be used to level up your search engine rankings in local searches. Additionally, make sure that you list your business details on Google Maps for better visibility. 
Make sure that you claim your profile, include all relevant information regarding your business, and also reply to reviews for better ranking. Your content should be optimized to rank for local search results and online shopping, as this is where most of the voice searches take place.
Pace up website loading time
The search engines give websites with a fast loading time a greater advantage. The majority of users will close a page that hasn't finished loading within two to three seconds. And they are most likely not to come back. Pacing up the loading time can possibly make you rank higher in voice searches.
The results of a voice search will include an acceptable answer that requires the least amount of loading time possible. You should optimize and compress the images and videos on your website if you want to speed up the loading time of the website.
Go for multilingual SEO
Did you know that 119 languages are recognized by Google? Translating a web page, applying the proper keywords, and optimizing the page accordingly are all part of multilingual SEO. You may be able to attract visitors from a wider range of people than those who just know one language.
Employing multilingual SEO can also level up your business as it will add a personalized search for people speaking different languages. It enhances your global SEO and makes you more discoverable. Also, Google ranks pages that adopt a multilingual approach. 
Have a detailed FAQ section
It is likely that the voice searches are going to be questions rather than any other form of sentences. Users who use voice search are quite particular in their queries. Featured snippets contribute to 40.7% of the results that are provided by voice searches.
Make sure you have an FAQ section on your website that provides direct answers to frequently asked queries or questions. Additionally, it enhances the likelihood that you will rank on highlighted snippets, which in turn, increases your traffic. Your FAQ should have everything related to the what, why, where, and how of your business.
Conclusion
Voice search optimization is becoming a need. Because voice technology is here to stay, it makes sense to take advantage of search engine rankings by optimizing for voice. In order to differentiate yourself from your competition, it is advisable to include voice SEO in your digital marketing plan.
I hope this blog was able to help you understand the importance and need for you to add voice search optimization to your business's digital marketing strategy. On a good note, "Ok, Google! It's a wrap!"