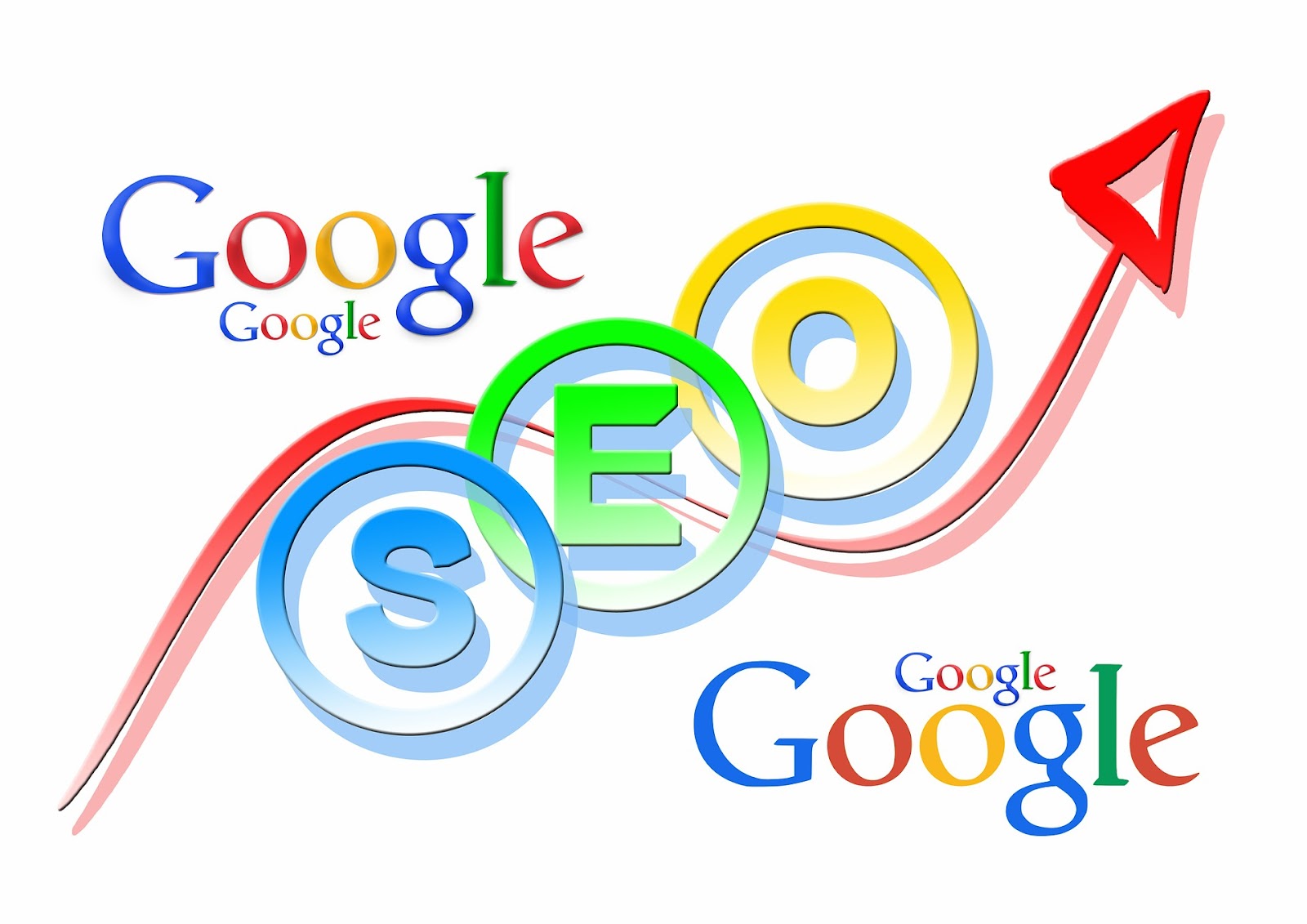 Search engine optimization, or SEO, is a big deal for people who run websites and blogs these days. You may have thought at some point that you should hire a group of experts or an SEO firm to join the search marketing trend.
Do you know, though, what exactly SEO can do for you? In this honest, in-depth talk about the different benefits of SEO, we don't hide anything.
What is SEO & how it works?
Search engine optimization, or SEO, is the process of getting search engines to show unpaid, editorial, natural, or organic search results.
It tries to move your website up on search engine results pages.
Keep in mind that the higher a site is on the list, the more people will visit it.
Types Of SEO
You should use different types of SEO to give your website the best chance of moving up in the SERPs. Among these kinds are:
On-page SEO, which is sometimes called "on-site SEO," is the process of optimizing web pages to raise a website's rank in search results and bring in visitors who find the site on their own.
It also means posting relevant, high-quality content, engaging content, and optimizing your headlines, HTML elements (title, meta, and header), and images.
Off-page SEO is the term for things that are done outside of a website to improve its search engine rankings.
Off-page SEO strategies include building backlinks, promoting branded searches, and getting more people to interact with and share your content on social media.
Technical SEO is the process of making changes to your website and server to increase the efficiency with which search engine spiders can scan and index your site (to help improve organic rankings).
Local SEO is a type of search engine optimization (SEO) that makes your business more prominent in Google's local search results. Local SEO can help any business that has a physical location or serves a certain area.
Content SEO is the process of making content for your website that helps it rank well in search engines. It goes over everything you need to know to make and organize content for your website.
10 Important Advantages Of SEO
1. SEO offers constant promotion :
Search engine optimization has nothing to do with how long an office is open. Unlike sponsored advertising, organic, unique, and well-optimized content will still exist even if your budget is smaller. So, your business could keep getting benefits from SEO even when you're not there and keep meeting customer needs.
SEO will help you rank high for organic keywords and promote your brand, raise awareness, bring in quality traffic, improve the user experience, turn leads into loyal customers, and bring in leads. It will also give your business the right amount of exposure and advertising.
2. SEO support in the production of quality leads :
SEO is better than any other marketing plan your business could use because it generates high-quality leads and increases conversion.
Also, using SocialNowa chatbot you can generate high-quality leads. A planned and customized SEO strategy can also help you connect with your target audience and grow your leads, customer base, revenue, and sales.
You can get leads and turn them into sales by using high-ranking keywords on your home page and in the content of your products, being active on social media, and establishing authority.
3. SEO focuses on the complete marketing funnel :
SEO is not a one-time thing or a one-step process. One of the best things about SEO strategy is that it focuses on making content marketing plans for each marketing step.
To come up with a good SEO strategy, you need to know how customers shop.
A good SEO strategy will include custom content for each stage of the sales funnel, such as awareness, consideration, and conversion. Using content strategies that are designed for the top or middle of the funnel can also boost lead generation and conversion by making people more loyal and trustworthy.
4. It improves PPC campaigns :
Paid advertising (PPC) and free advertising (SEO) work together very well. Both Pay-Per-Click (PPC) and Search Engine Optimization (SEO) help get your website to the top of the paid search results.
Having both results at the top of the search engine results page gives your business more credibility and shows that you aren't just paying for ads to be at the top.
SEO can help you get the most out of PPC. For example, if you use a high-ranking page for PPC advertising, it might do even better, especially if the cost per click is low.
5. It offers you a competitive advantage :
You should spend money on SEO because your competitors are likely to do the same. By ranking higher in search engine results, SEO experts often do better than their competitors and gain more market share.
You can't afford to not be on the first page of Google search results, especially if your competitors are. Over 90% of traffic comes from Google search results on the first page.
Start by figuring out who your competitors are, figuring out what their pros and cons are, and building and keeping a good online reputation. Then, make sure your website is fast and works on mobile devices. Give your users the best content you can and focus on giving them the best experience.
6. SEO gives you excellent insights :
With SEO, you can find out a lot about your clients, like when they are most active (year-round, monthly, or daily), where the most traffic is coming from, what language they use on the Internet to search for information, etc.
You can use the Google Keyword Planner to find the search terms that are most relevant to your business or organization.
Google Analytics, on the other hand, will give you a lot of information about how people use your site, what they are interested in, etc. You can use this not only to plan your SEO strategy but also to change direction if you notice a change in how people use your site.
7. Following google's search algorithm changes :
Google makes hundreds of changes or updates to its search algorithm every year in order to stay ahead of "black-hat" SEO strategies that try to take advantage of it and improve search rankings.
This means that if you want to keep your search rankings or move up in SERPs, you need to keep up with all the changes in SEO.
Most SEO experts know exactly how changes to Google's search algorithm might affect your website and can help you keep your edge in organic search.
8. SEO increases brand credibility & trust :
If your website shows up in Google's top search results, it means that the search engine sees it as a reliable, useful, and relevant source of information and material and prefers it over other websites.
SEO helps build the authority of your website in a number of ways, such as getting backlinks from other authoritative websites in your industry, optimizing on-page content, finding crawl mistakes and broken links, improving the user experience on your site, etc.
It's one thing to get a Google user to visit your website. It's quite another to keep them there or get them to come back.
SEO can help you reach all of these goals, and it also does wonders for the trustworthiness and credibility of your business.
But, just like other good things, it won't happen right away, so you'll have to keep trying.
9. It increases user engagement :
A website that is well-optimized gets relevant visitors. People are more likely to spend more time on a website that has useful information that matches their goals.
This may result in an increase in conversions and a greater return on investment.
Customers who spend more time on a website tend to feel more connected to the business, which can lead to customer advocacy and recurring income.
Use one of the many online tools to check your website, then change things like the title and meta tags to get more people to interact with your site. Make sure your site is safe and can be used on mobile devices.
10. SEO is free promotion :
One of the best things about search engine optimization is that it costs very little overall.
Most digital marketing experts rely on or recommend one type of online marketing over another, but we think that the key to success is a mix of both paid and free marketing techniques.
Even though about 15% of a website's traffic comes from paid marketing, it may not always be the best choice for smaller businesses that are just starting out and may not be able to afford the high cost per ad.
On the other hand, SEO can give long-term results with just a single investment in human resources.
Conclusion
Even if you have the best product or service in the world, no one will know about you or be able to find you online if they don't know about you.
You can always start to improve your site's SEO by following a few basic rules for site cleanliness, but if your business is growing quickly, you might want to hire a professional.
But it's always a good idea to know what's going on, know how to read SEO growth data, and figure out how well your search marketing team or SEO firm is doing. In this case, it would be helpful to read our blog about all things search marketing.