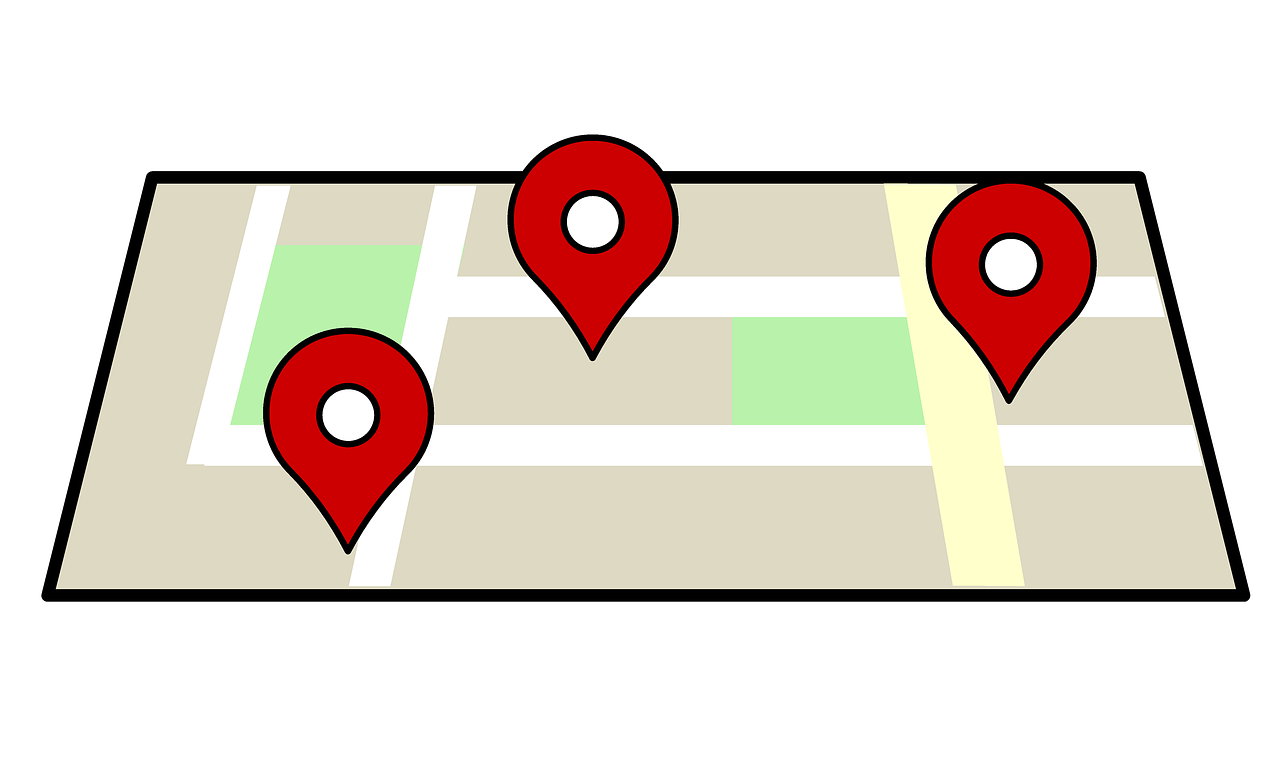 Ranking on Google Maps is important for any local business. If you are not ranking in the Local SEO 3 Pack, then you are losing a lot of business. In this post, I will share the important factors that count for ranking for your Google My Business (GMB) listing.
Google says, "You can improve your business's local ranking by using Google My Business."
Key Factors To Rank in Local SEO:
Create a Google My Business account
Add photos of your business to the site, Add photos of customers enjoying their experience at your store.
Add accurate information about your business including hours, phone number, and address
Include a link to your website in the description section
Add a link to your Google Maps page on your website
Get reviews for your business on Google Maps, Yelp, and other review sites
Create a map with directions from the nearest major highway
Promote yourself on social media channels like Facebook and Twitter.
Hire someone to do Citation for your business.
The above hint shows all the ranking factors are hidden in GMB itself. Here are the things you can perform using GMB App or website.
4 Steps To Rank Your GMB
Content Creation – Create content with keywords in the title and text.
Link Building – Build links to your GMB listing through Social Media, Blogs, or Press Releases.
Local Citations – Make sure all of your business information is accurate with third-party listings like Yelp and Yellow Pages.
Social Sharing – Share content on social media channels using hashtags for local
Business Listing Information
You always need to enter your complete business information. If you have verified your business, you should be able to edit or add your business information from Google My Business App or GMB Website.
Pro Hint: If possible try starting your Main keyword before your business name i.e. Pizza Jojo's Food Corner is better if you want to rank for Pizza in your area. Here is Pizza is the keyword and Jojo's Food Corner is the local business name.
Business Listing Information:
Main Keyword – This is the keyword you want to rank for. It should also be your business name or a variation of it.
For example, if I am ranking in pizza restaurants then my main keyword will be Pizza and not Jojo's Food Corner. The latter might make sense locally.
Verify your location:
Get your business verified first. If you have added your business information, you might have already verified your business. In case you have not yet verified your business read how you can verify your GMB Listing here. A verified business will always rank better than unverified business.
Verify your address:
Add a proper business address. If you have already verified the location, then verify the street address as well. Make sure that everything is properly spelled and in order for Google to recognize it correctly. The more details put up, the more likely it would rank higher on GMB listings.
Promote new products or services: Include a link to your website or social media accounts on your GMB listing so that people can check out what's in store for them.
Post useful information: A lot of businesses are using Google Maps as an educational tool. You can even use the post features to announce the new products, updates etc. In short you can keep your customers informed. The more you feed the higher you will rank in Google 3 Pack.
If you're an owner of a business, it's crucial that your GMB listing has all the required information. You want to rank as high as possible on Google Maps so that people can find you easily and contact your company for inquiries or services. If you want to know how to do this in 2021 then continue reading!
Working hours
While this is not a very important factor to rank but its highly advisable to keep your working hours accurate. For example, you are having a hotel canteen that is open till late night if someone search for Pizza in your locality late night, your GMB Listing will rank higher as another listing might be out of working hours. So Google always thinks users prospective. Users should be able to get the information that is available at his time. If you are closed then there is no point in showing your local business to that user.
Get Engaged:
You can ask your customers to write reviews for your business. Always reply to all the reviews. Replying to reviews indicates you are actively taking care of your customers.
If someone gives you a 5 Star review thank them. If anyone leaves a negative review, just reply with your side of the story. Replying to reviews not only helps you rank but also gives your customers confidence that tier concerns will be resolved.
Post updated content regularly: Posting content on GMB is also important. Posting content regularly will help you rank higher on Google Maps as it shows that your business is active and engaging with the local community.
Include a photo / Videos: Add at least one high-quality photo to your GMB listing in order for customers to get an idea of what's inside before they visit your store or service provider office.
Include a logo: Uploading your company's logo will let you stand out from other businesses. It also provides more credibility to customers who are just browsing through the GMB listings in their area.
3 Factors that define your ranking for particular searches
Relevance:
The search term should have some relevance to your business. Like business categories, Business name, working hours, etc. For example, if someone is searching for Car Hire showing a car dealer's listing will not make any sense.
Distance
Distance is also a very important ranking factor. Let's try to understand this with an example. you are passing by a small city and your car broke down. Now when you search for Car mechanic It will make more sense to show car mechanics listing in that particular small city. Showing popular listing for the big city will not make it sense in this example.
Influence
This is the area where you can work on most. In other terms, this is in your hand. How popular your business is depending on the citation you have for your business. The more relevant citation you get is higher you rank in Google maps. You should always list your business in your local directory and get the backlinks to that listing so it will pass a strong signal to rank your GMB.
Keyword Research
You should always use the tool to find out how competitive your keyword is and what is the most popular long-form content for that particular keyword. It will help you create a better local SEO strategy that can be leveraged in 2021 as well. You just need to optimize it with new changes implemented by Google like adding Schema.
Now you know, How to Rank Higher on Google Maps in 2021? Ranking on Google Maps is important for any local business. If you are not ranking in Local SEO, then you are losing a lot of business.
Your website also helps you rank in Google Local 3 Pack. We will discuss this in our next article.